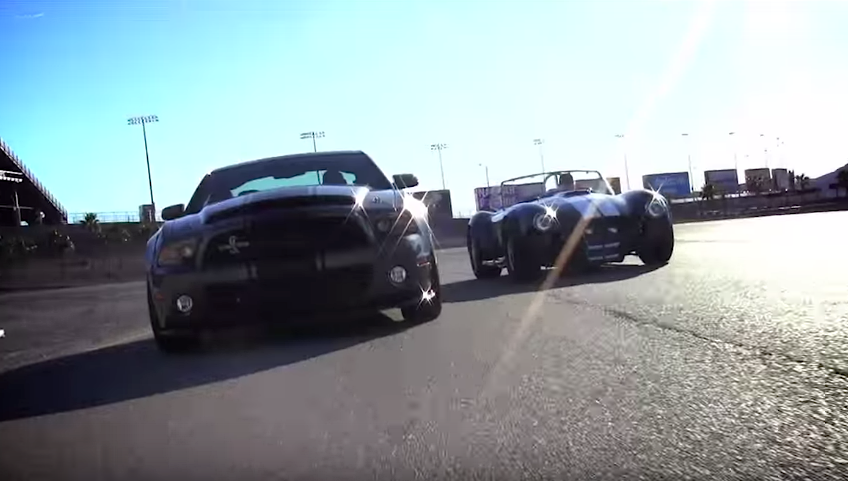 It may be a revisit, but it's still a battle for the ages. This Shelby Mustang GT500 gets to meet its long-lost ancestor: a Shelby Cobra 427, an apt comparison for Hot Rod Magazine.
"Two of the best Shelby vehicles of all time," says Rob Kinnan of Hot Rod, who drove both vehicles—not at the same time, we assume—to Las Vegas Motor Speedway, certainly an appropriate place to hear the V8s roar around the track. Lap times, quarter-mile times, and all that performance data goodness gets tracked for comparison's sake: the Super Snake dusts the Cobra, but just barely.
Back in 2011, Carroll Shelby was still with us—so Kinnan gets the chance to ask: what would Shelby drive? A 289 Cobra with a fiberglass body and automatic transmission, that he just built himself.
Comments