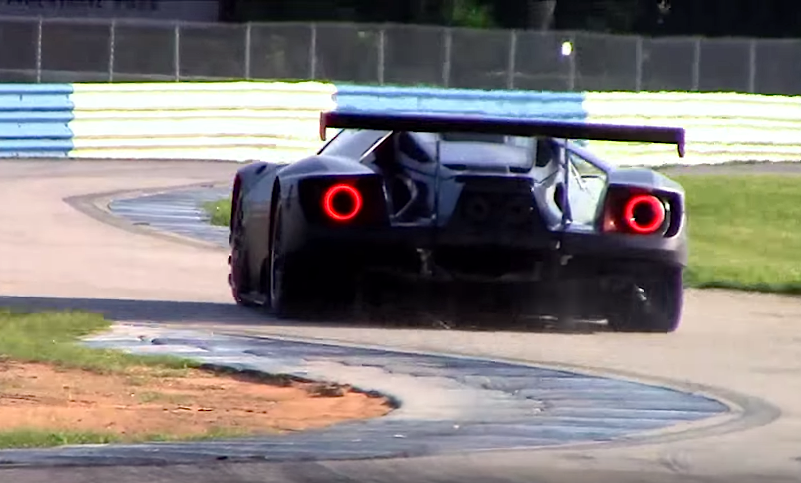 There's a low-frequency hum that comes from the new Ford GT, caught testing at Sebring in the video above. It's actually the Ford GT GTE/GTLM race car that will participate in the WEC and IMSA series next year. In its matte-black prototype special appearance, it looks amazing—just like the concept. And with its twin-turbocharged V6 Ecoboost engine, it sounds fast as hell. But there's something else about that exhaust note.
The enterprising editors at Carbuzz likened it to "farting." Well, that seems a bit harsh. They assume it's the anti-lag system, "doing its job as the driver is feathering the throttle around the corners." Or, it could be a traction control system, working extra duty as the driver slows for the corner and tries to reign in all that power.
Watch the video and compare it to your own nutrient-induced sound-offs.
Comments