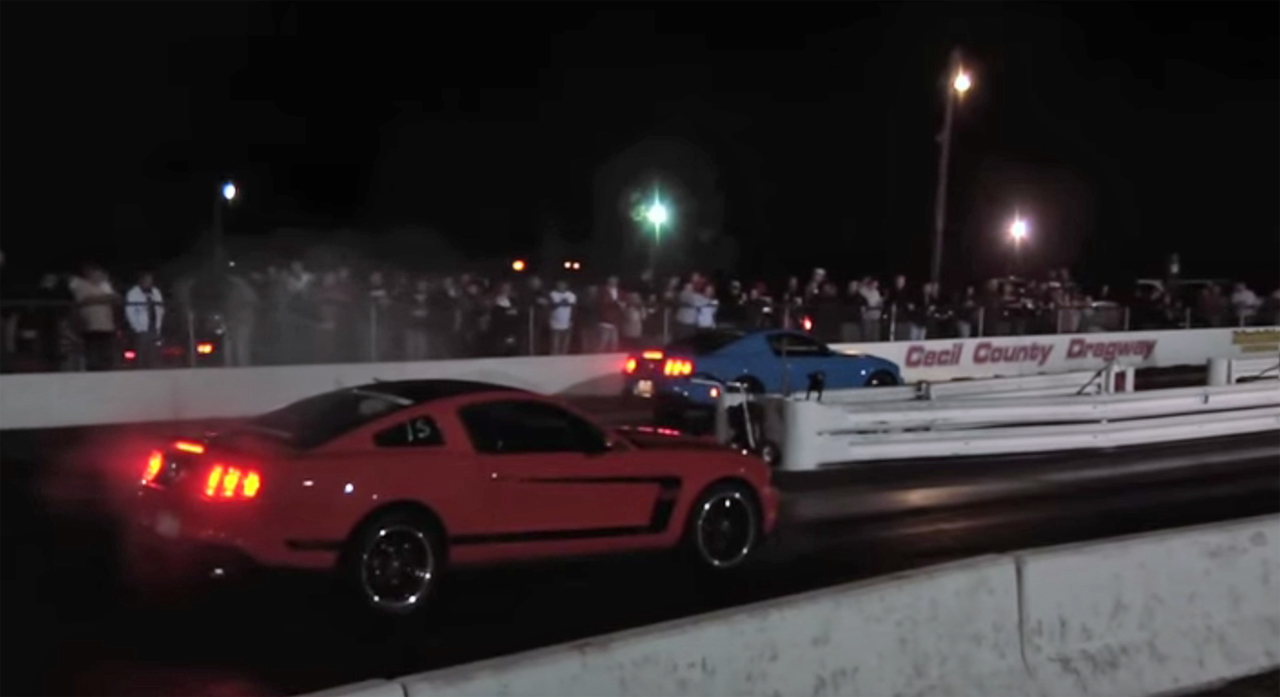 Our friends at American Muscle know that the last-gen Mustang Boss 302, the previous top dog on the road course, is fast as all get-up. But when the venue's been switched to a drag strip, can it still lay it down against a Mustang GT?
Watch, and find out. Both cars are modded with comparable add-ons: the Boss gets a JLT cold-air intake, Kooks long-tube headers and X-Pipe, Magnaflow cat-back exhaust, Barton short-throw shifter, and Bama Performance race tune for 93-octane gas.
And the GT? It gets a JLT cold-air intake, Boss intake manifold, an off-road X-pipe, and the same Bama 93 race tune.
Both cars are running super-grippy Nitto rear tires. And once they hit the track, all bets are off with these two pro drivers. Check it out and see who wins.
Comments