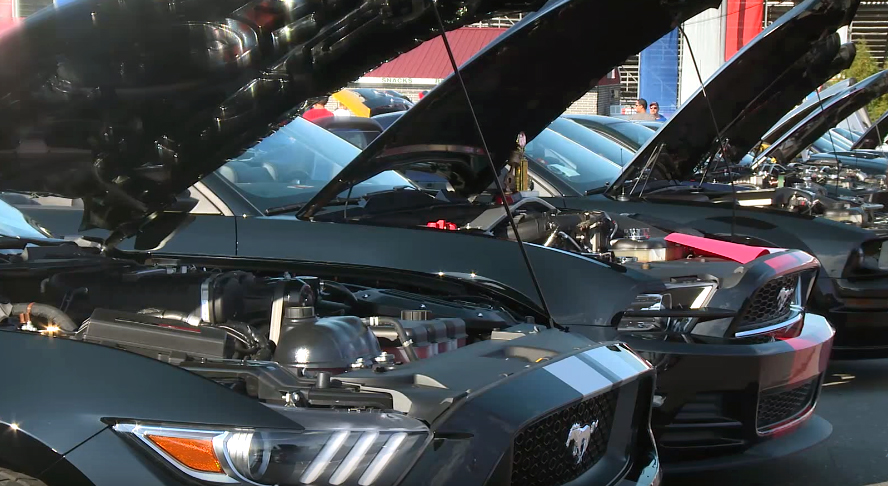 A trio of Mustangs stole the show at 2015's American Muscle Car Show, slamming down at least 800 to 1,200 horsepower on the dyno in front of a live audience.
First up: a 2011 Shelby GT500 with a whopper of a Kenne Bell supercharger, 4 liters in size, and with a break-in tune it threw down 792 horsepower to the rear wheels.
Then, a 2011 Mustang street car with a 76mm turbocharger. At last year's Carlisle Ford Nationals, it laid down 845 horsepower. This year, it smashed that figure to 956 rear-wheel horsepower.
And lastly, a 1988 Fox-body Mustang GT with a 352 cu.in engine and an F1C ProChrager, which exceeded owner Adam's expectations by laying down 1,161 rear-wheel horsepower. Adam was expecting to break into four-figure digits, and he was definitely pleased.
Check out these badass Mustangs, and the rest of the Mustang show, with AmericanMuscle.com's two hosts.
Comments