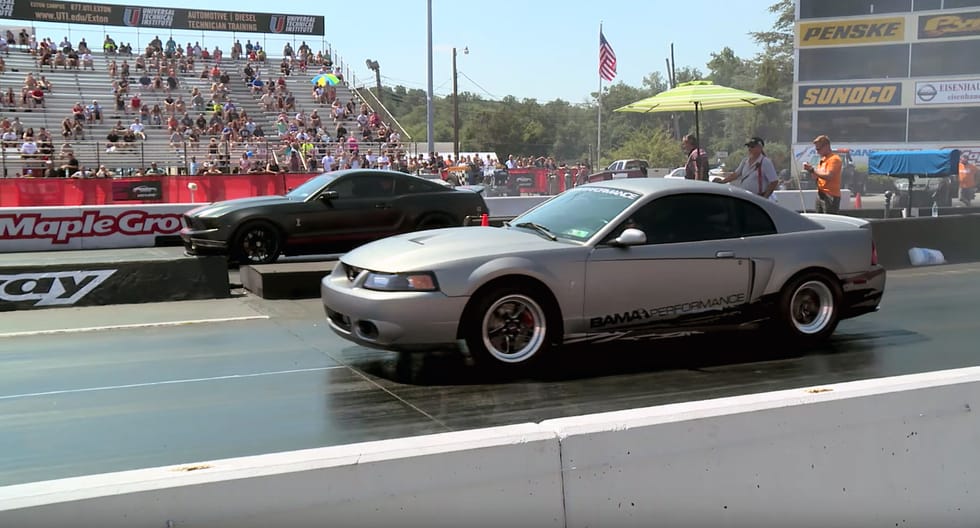 AmericanMuscle put on a hell of an event with the Mustang Car Show. Over 3,000 Ford Mustangs showed up, and many of them hit the strip—but there was a surprise, jet-powered guest that really stole the limelight.
The folks at AmericanMuscle raced their 2003 SVT Cobra against a 2014 Shelby GT500, before a 2015 Mustang blasted the quarter mile at 9.4 seconds and 145mph.
But the real star? This jet-powered dragster that smoked the track in five seconds, or the time it takes to read this sentence, hitting 280 mph. Now that is a show. But its run doesn't mean the Mustangs were any less awesome: in fact, they're all worth checking out.
Comments