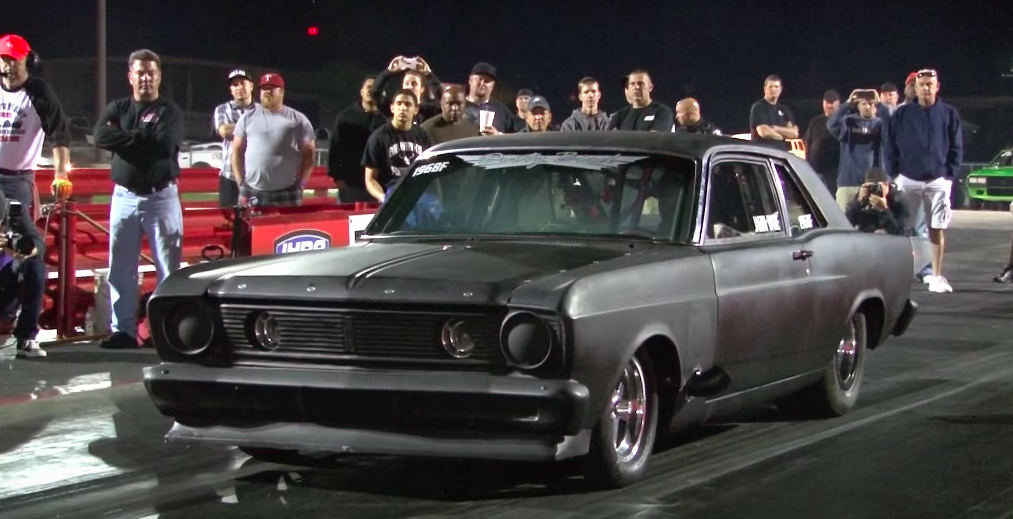 That much horsepower in a 47-year old car makes for one insane classic.
Known better as the "Dirty Bird," this 1968 Falcon lays down so much power via a 449 cu. in. small-block Ford V8, which then gets a pair of 88mm turbos mounted up front, large and in charge. A two-speed automatic lays down that power to 275-width drag radials.
And at 3,250lbs, the Falcon can do a 4.66-second pass. Not bad for a brand-new setup. Dirty Bird is truly the word.
Comments