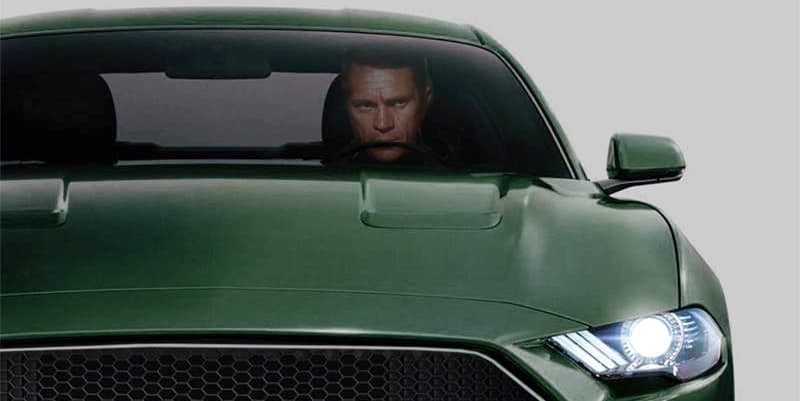 Any Ford fan will tell you Steve McQueen's car chase in the 1968 movie Bullitt is one of the most epic of all time. The scene and movie also made McQueen's dark green fastback the most famous Mustang in Hollywood, that is unless you think Nick Cage's "Eleanor" from Gone In 60 Seconds' is.
We've be hearing rumors for months that Ford is planning a new commemorative Bullitt edition Mustang and these spy snaps of a dark green 2018 being filmed for a commercial solidifies what we've heard.
As noted by Motor Trend, the Facebook group "Chicagoland Petrolheads and Car Spotters," member Tony Zaleski Jr. posted five photos of a Mustang that sure looks a lot like a Bullitt. It's green, missing the GT's rear spoiler, doesn't have real plates, and best of all, it has a badge on the trunk that sure looks like the previous generation's badge.
Zaleski says that, while setting up a trade show at one of the local hotels, he caught the car in the middle of a photo shoot. It reportedly had a police escort and was covered with a sheet until it got to the lower-level loading docks.
Let's hope the 2019 Detroit Auto Show provides us with the clarity we so desperately want!
Cover Image: Top Notch / Mustang6g Forums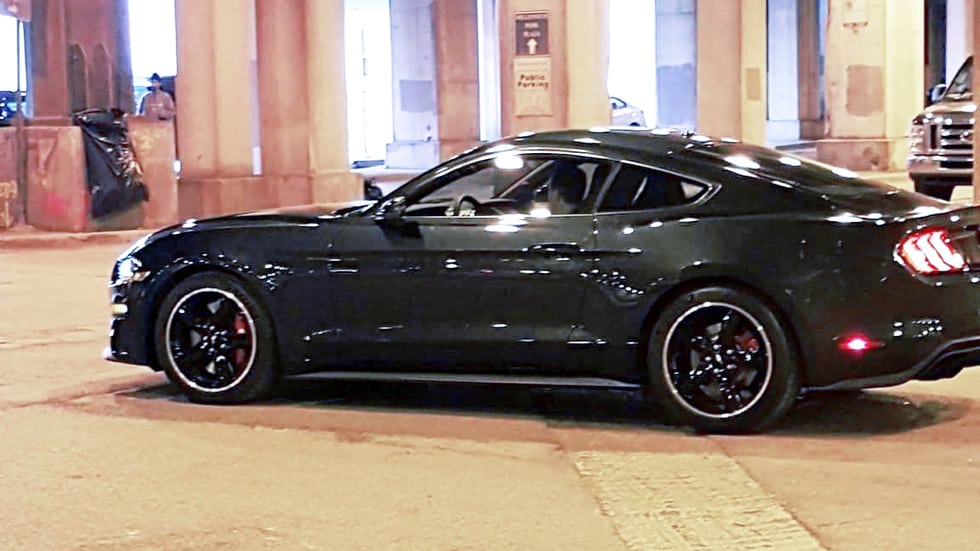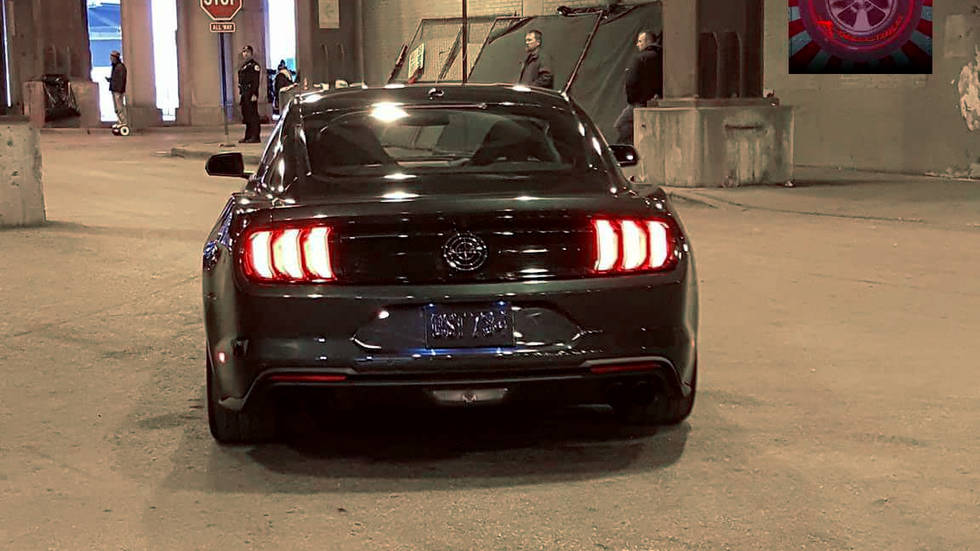 Comments