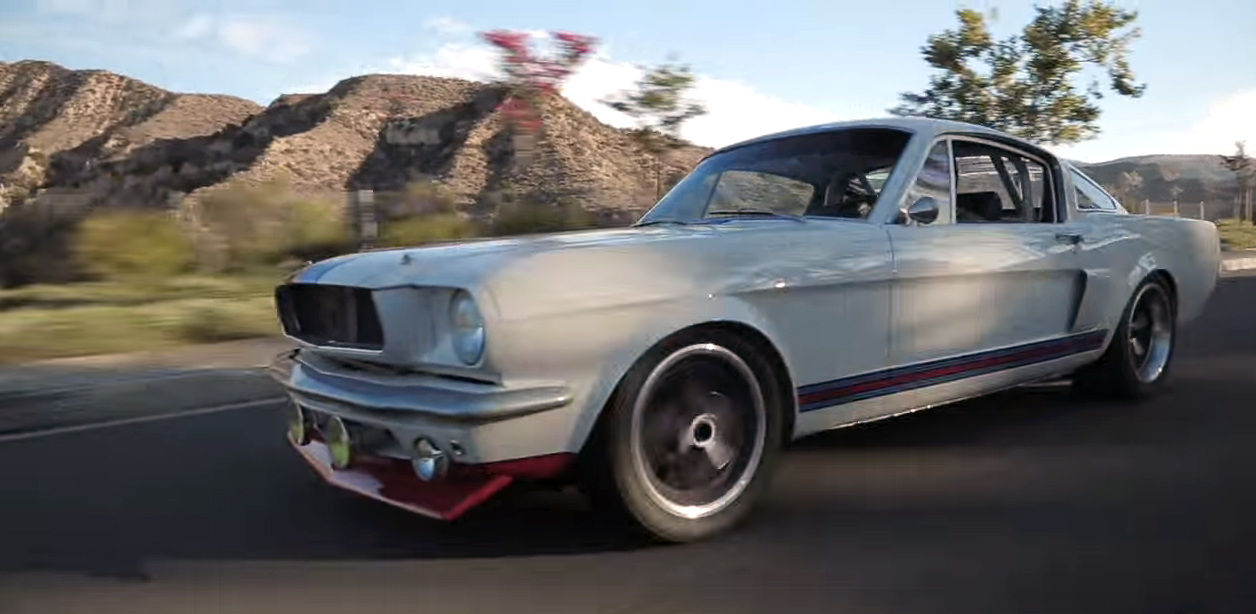 Petrolicious, purveyors of automotive taste and the hashtags to boot, mostly focuses on European cars. But this 1966 Ford Mustang notchback is something special. Certainly special enough to warrant inclusion upon the website's hallowed pixels—and, therefore, this one.
Pure Vision's Steve Strope built this Mustang not just as something fast and loud, but also as a competent grand tourer with an endurance-racing look. It's powered by a Lotus-Ford IndyCar motor, which is possibly the most astonishing part. But it's not just a cool, rare, expensive motor: there's so much attention to detail around this thing that it boggles the mind and is well worth the watch.
Strope asked: what if Ford had teamed up with Martini to dominate European rallying? They'd probably build something like this.
Comments