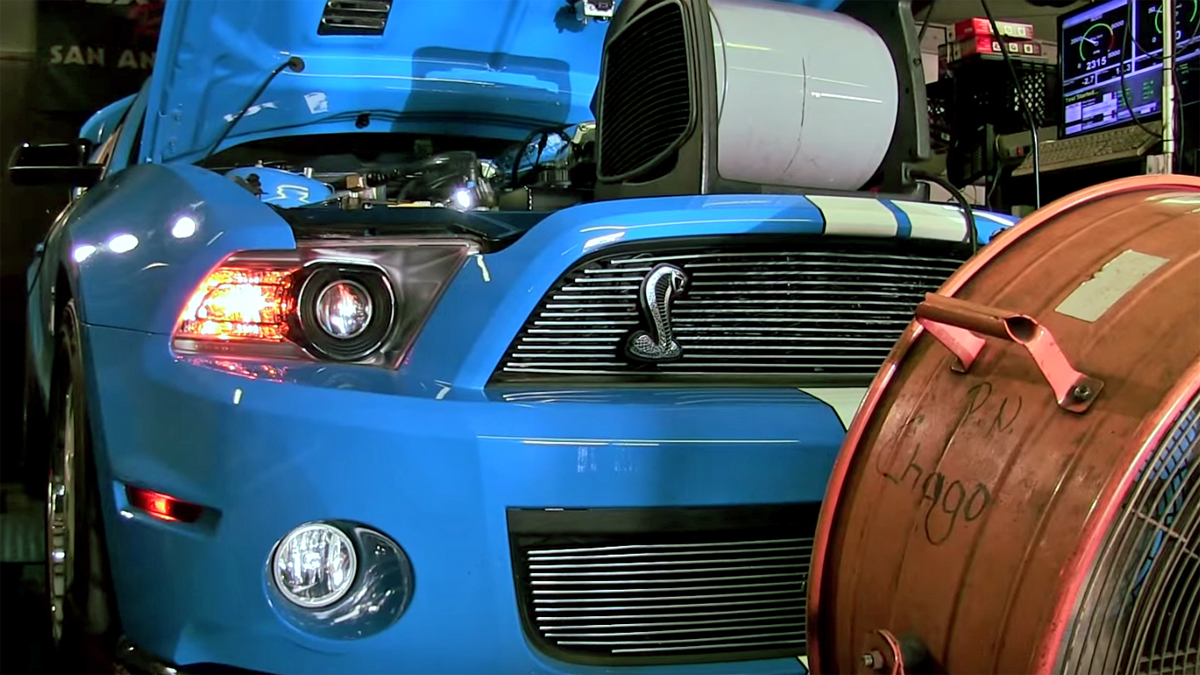 If your Shelby GT500 isn't fast enough, who you gonna call? Kenne Bell, of course—the company's been building bolt-on superchargers for decades.
And in the case of this incredible super snake, the call is well worth it. A tune from San Antonio-based Murillo Motorsportsassisted in this Shelby's super power. Nearly 1,000 rear-wheel horsepower is the result of this blue-on-white Shelby's dyno run, and 939 ft-lbs of torque. If you want power, then mission accomplished. Now it's time to go on a cruise.
The Shelby barely breaks a sweat, even though it sounds like it's screaming. White rims and black taillights might not be to everyone's taste, but power talks, and you should be listening.
Comments