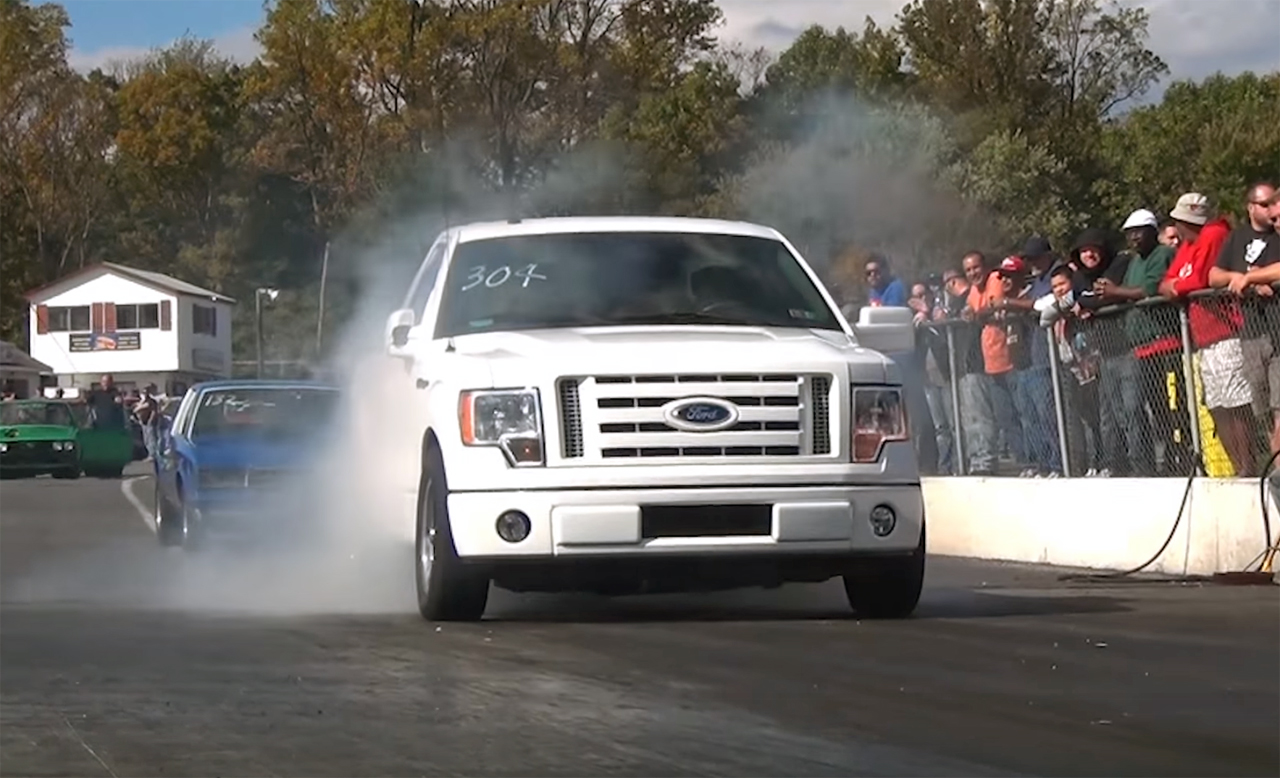 This white-on-white Ford F-150 looks pretty stock, but it's got an incredible Kenne Bell supercharger that gives it some kick-ass tiresmoke.
This thing launches like a beast. Watch it hit the strip to a time of 10.96 seconds, at 127mph—not bad for a short-cab, short-bed Ford truck that rips.
Yeah, this thing's a sleeper, alright. But if you ever see it on the strip next to you, don't be fooled.
Comments