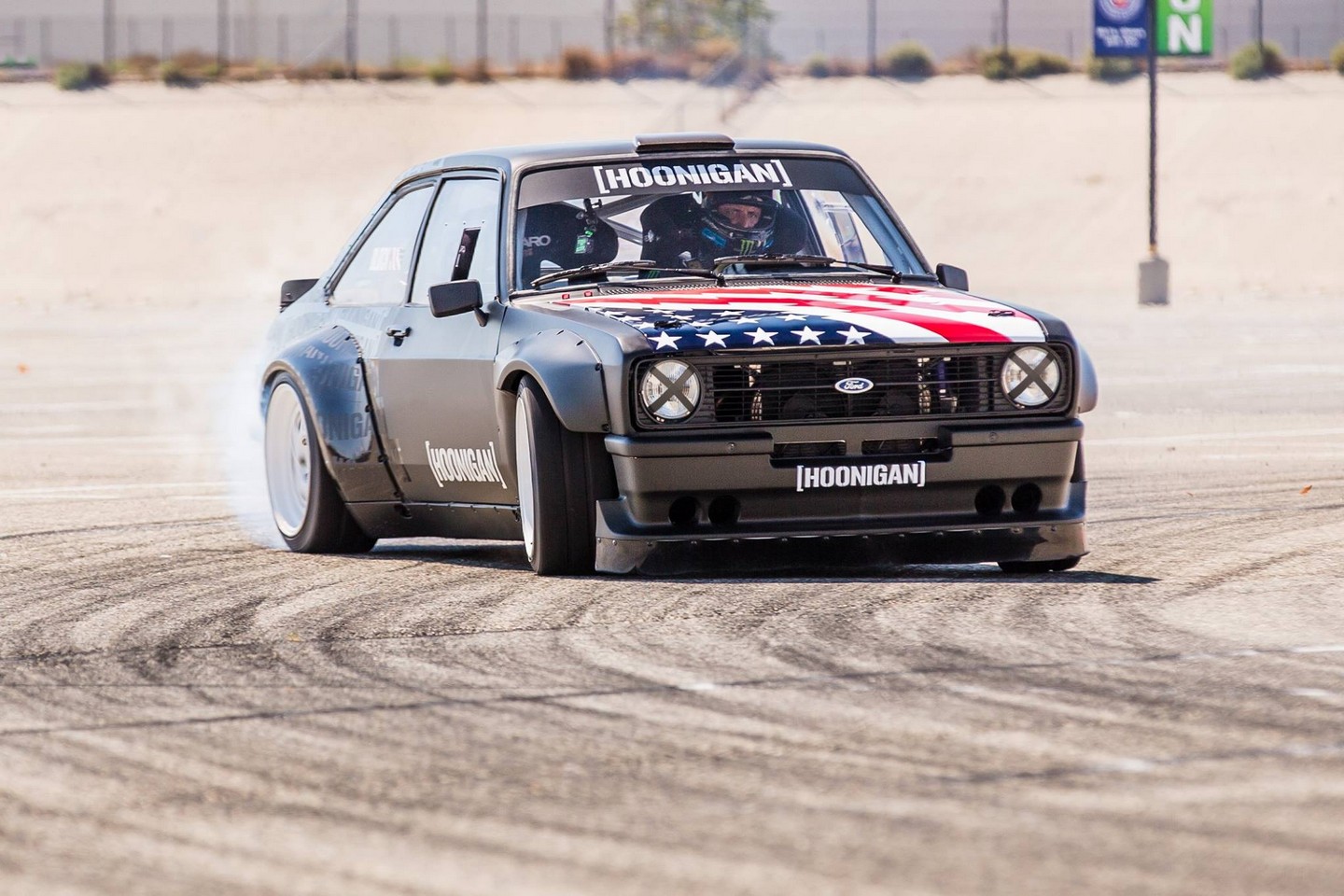 Ken Block is back with a new "hoon-tastic" video, and this time it features his first ever Gymkhana vehicle equipped with a rear-wheel drive layout.
The heavily modified 1978 Ford Escort Mk2 RS was bought back in 2008, and it's Block's first Ford rally car. The Escort was modified by Block's Hoonigan Racing Division team and was fitted with go-fast custom bits aplenty.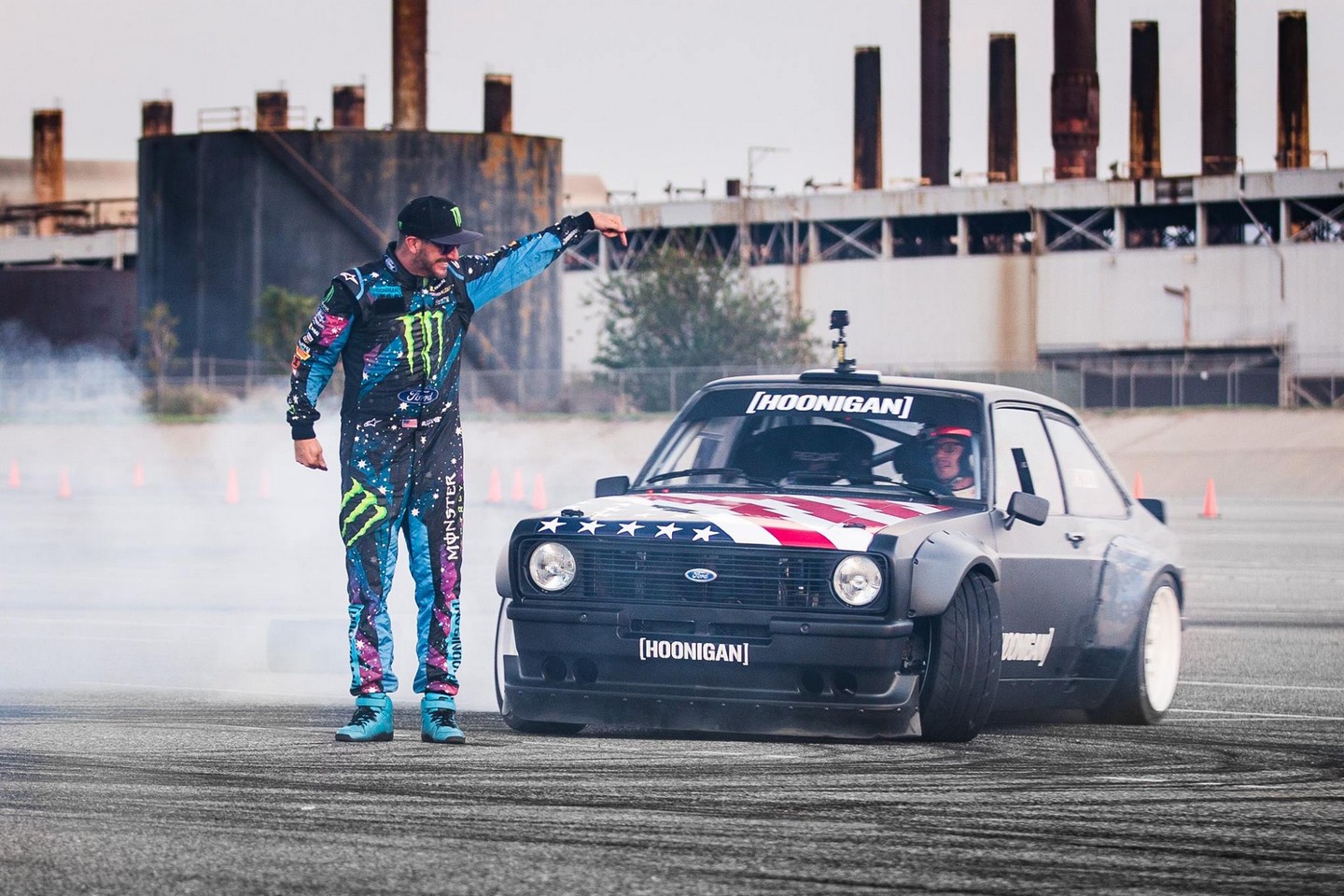 Now powering the Mk2 RS is a 4-cylinder, 2.5-liter naturally aspirated Millington engine pushing out 333 bhp and mated to a 6-speed sequential gearbox. The motor can sing all the way up to a 9,000 rpm redline, so it be prepared for a heck of a soundtrack.
Outside we see the 1978 Escort has received quite an extensive going over, featuring a custom, Rocket Bunny kit, and two-piece wheels by fifteen52 that come wrapped in Pirelli tires.
Comments