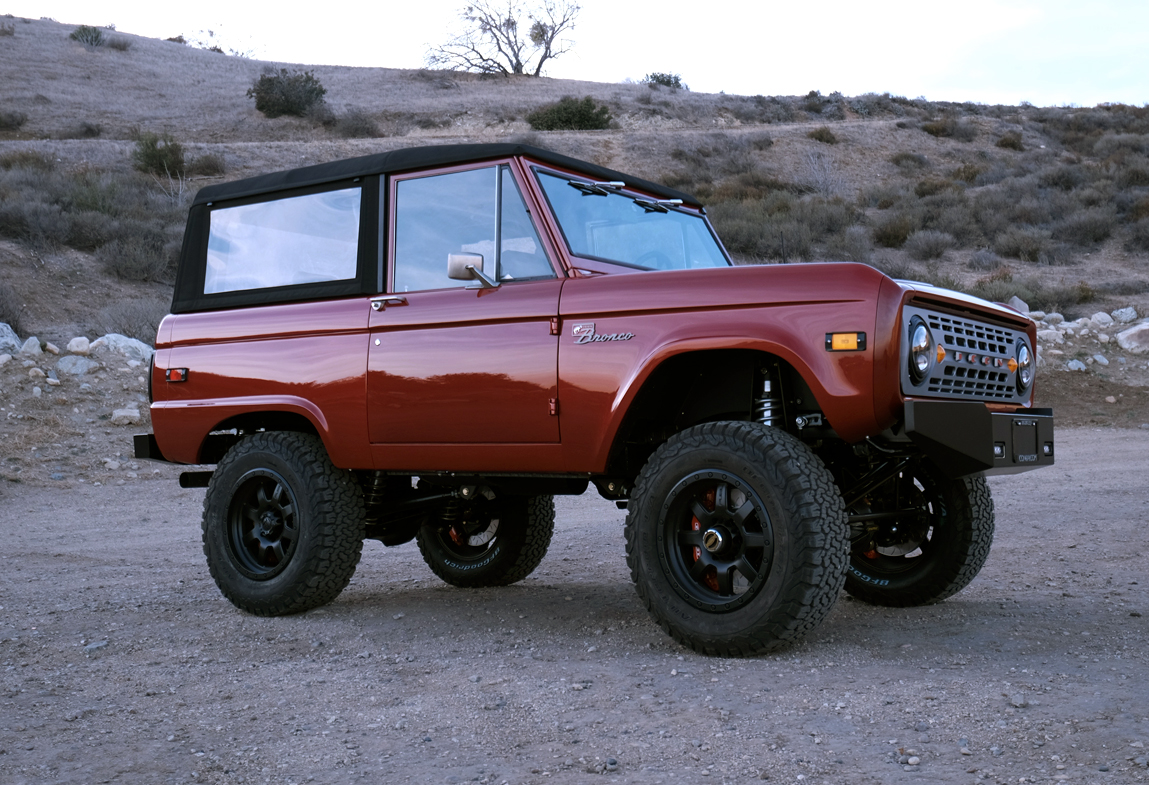 Just in time for the Holiday season the latest creation from Jonathan Ward and ICON Design hits the road, and like all of his builds, it's a beaut.
The red Bronco features, as always, a 5.0-liter Coyote engine with 426 horsepower and a bunch of goodies nestled inside it: forged internals, aluminum head, block, and pistons, and an 80mm drive-by-wire throttle body reflect the amount of detail and no-expense-spared engineering that went into it. A five-speed manual is standard.
Some cool details inside include the custom cloth textiles on the heated seats, remote power door locks, a double-DIN touchscreen with voice-to-text capabilities, and even a reverse camera. The custom center console took a long time to develop, and is rendered in stainless steel with a locking mechanism straight from gun safes.
That color, by the way, is ripped from a Lexus. True luxury here, even when you look ready to go rough it.
Comments