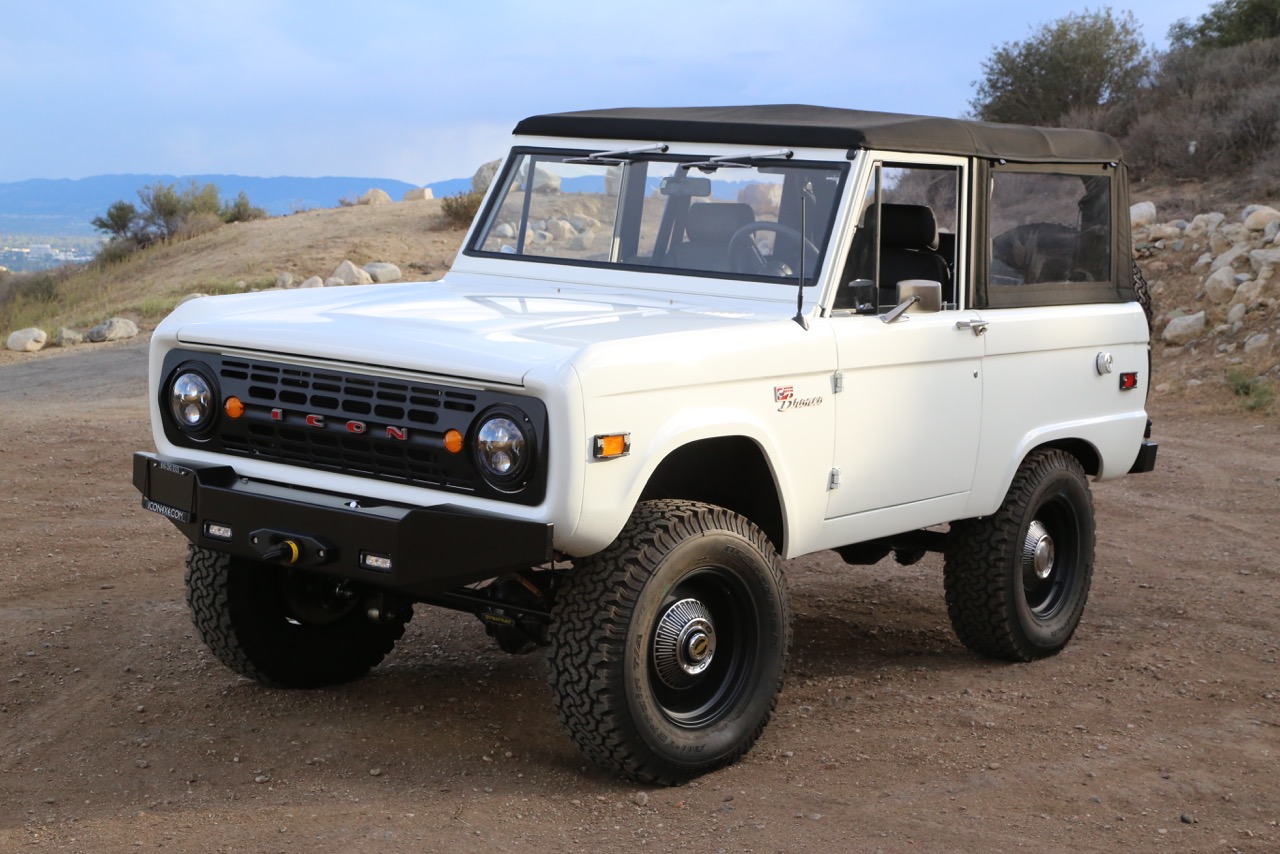 ICON does it again with another beautiful Bronco.
This time, Jonathan Ward takes ICON's #22 Bronco out for a drive. Designed by Ward and Ford GT designer Camilo Pardo, this unique black-and-white Bronco is an exercise in simplicity.
Plenty of details abound. The white is a shade from a vintage Maserati, for example. The convertible frame was designed in CAD, and the top is a custom job. The interior features the same cloth texture across the seats and floor mats. And of course, there's a Coyote 5.0-liter V8 under the hood, with a five-speed manual and a shift-on-the-fly transfer case.
An upgraded Dana 44 axle up front and Dana 60 in back, with an ARB locking differential and air compressor ensure that all that power can be used off-road, too.
Whoever this mystery client is, he's bound to be pleased by this latest bit of ICON magic.
Comments