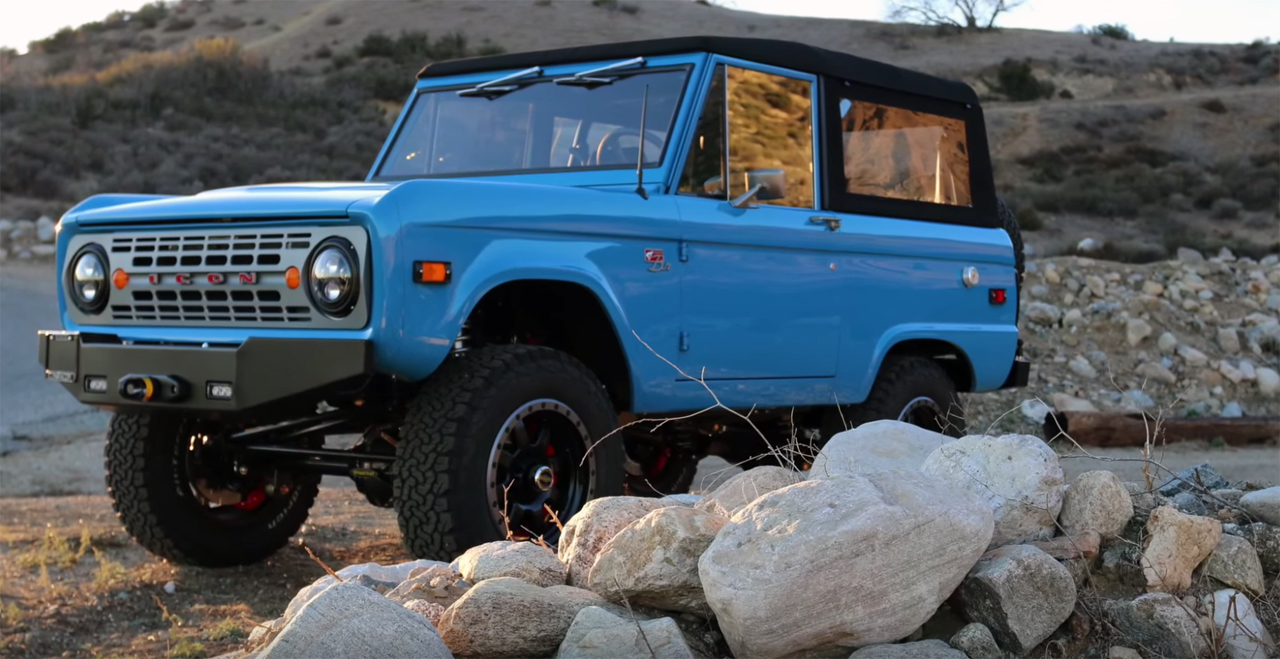 Jonathan Ward has built another badass Ford Bronco out of its ICON shop in Southern California. Like all the others, it's just as beautiful and detailed. And like all the others, its details are just slightly different.
This one's a 1976 Bronco that's just the 25th off the line. It gets a custom shade of blue that pops even in the crappy weather. "It gives us a rare opportunity to look for water leaks," he says, ever the optimist.
Loaded with options, this truck pairs the 5.0-liter Coyote V8 from the 2016 Ford Mustang to a four-speed auto, with overdrive. Atlas Twin-Stick shift-on-the-fly transfer case routes power to all four wheels, with the help of Dynatrac rear axles and a Dana 44/60 setup.
Front and rear air lockers with ARB air compressor, and a WARN winch, help it get out of anywhere. "This client has all sorts of adventures planned for this truck, which I just love," says Ward. If we had one of these too, it'd be a travesty not to go exploring.