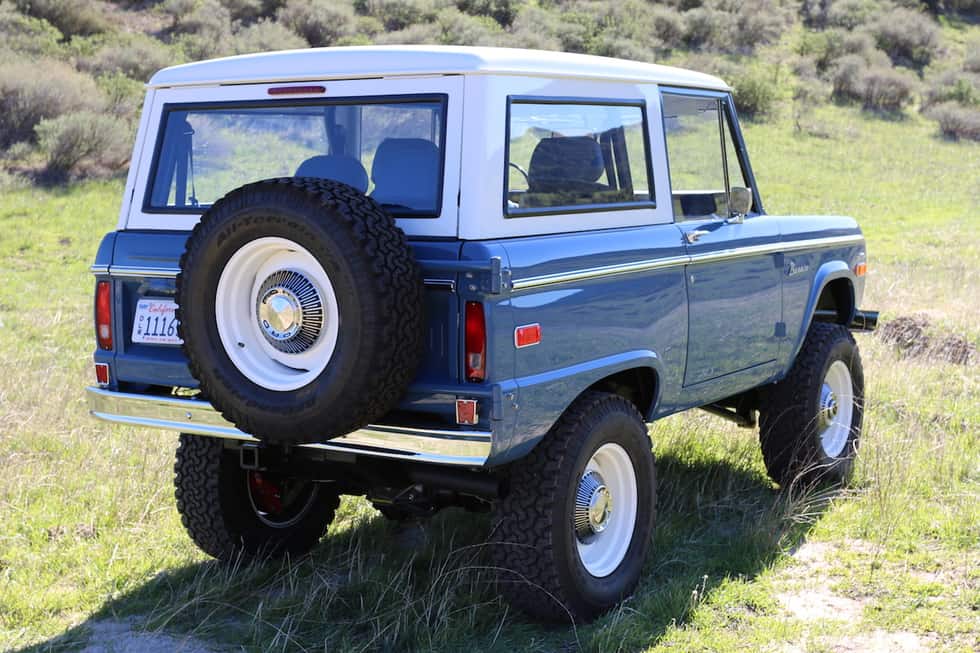 With this project, our friends at Icon 4X4 took a different approach to the usual ICON manner of infusing the classic Ford Bronco with modern performance and capabilities. The "usual" ICON BR project also redesigns most of the cosmetic details, in a bit more of a bespoke industrial language. For this project, built for a commissioning client, we built more of a sleeper.
ICON big boss Jonathan Ward tells us the design goal was to have more of a retro, Old School, style applied. So while many of the details are not correct nor original, the idea was to infuse it with more classic design details. This unique Bronco rides benefits from all of the normal ICON engineering improvements (Dynatrac axles, four wheel disc brakes, coil-over suspension, current production Coyote fuel injected V8, five speed, P/S, A/C, high end audio and more.
Cosmetically, it is unique in many ways. Stock exterior trim was restored and maintained, although the ICON stainless steel door handles and rear view mirrors were polished and subtly integrated. Two tone blue and cream, high back bucket seats with vintage blue vinyl and Herringbone plaid inserts, square weave rugs, and a cream Alcantara headliner.
One-off CNC'ed aluminum wheels capture the essence of the original steel wheels, but are 17" to fit over the modern brakes.
The job took about 18 months to complete. ICON is considering making this a new edition of their famous ICON BR, as The Old School Edition and We so hope they do.
This vehicle will live in the Pacific Northwest, and be used for all sorts of adventures and daily transport.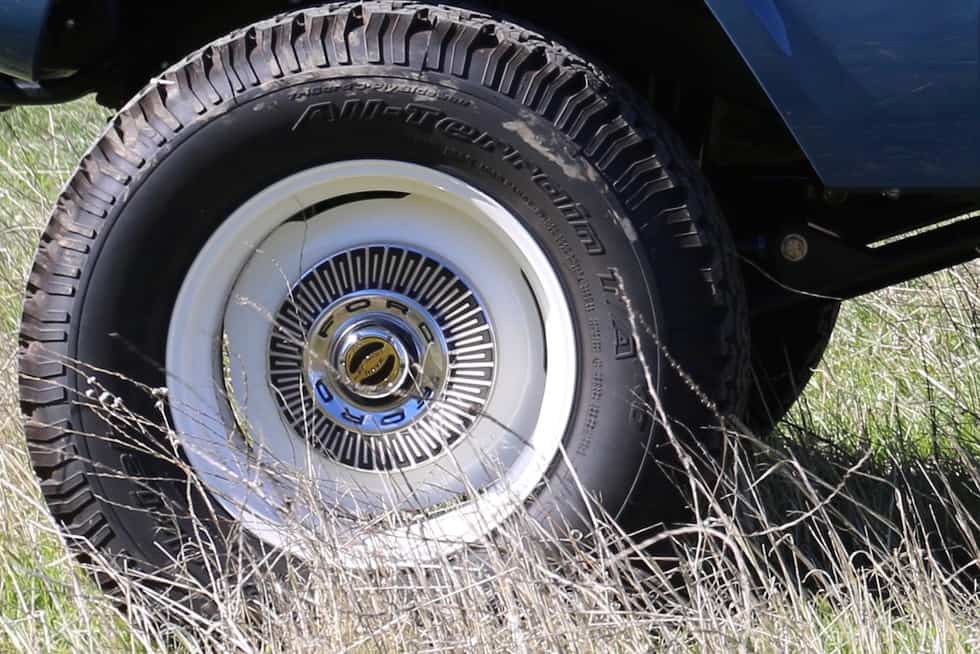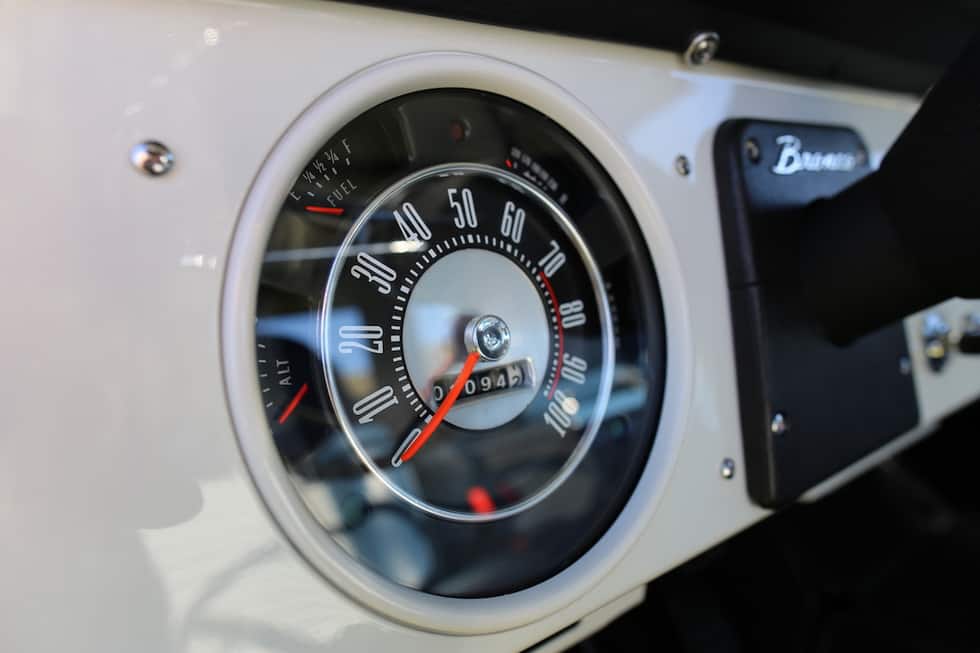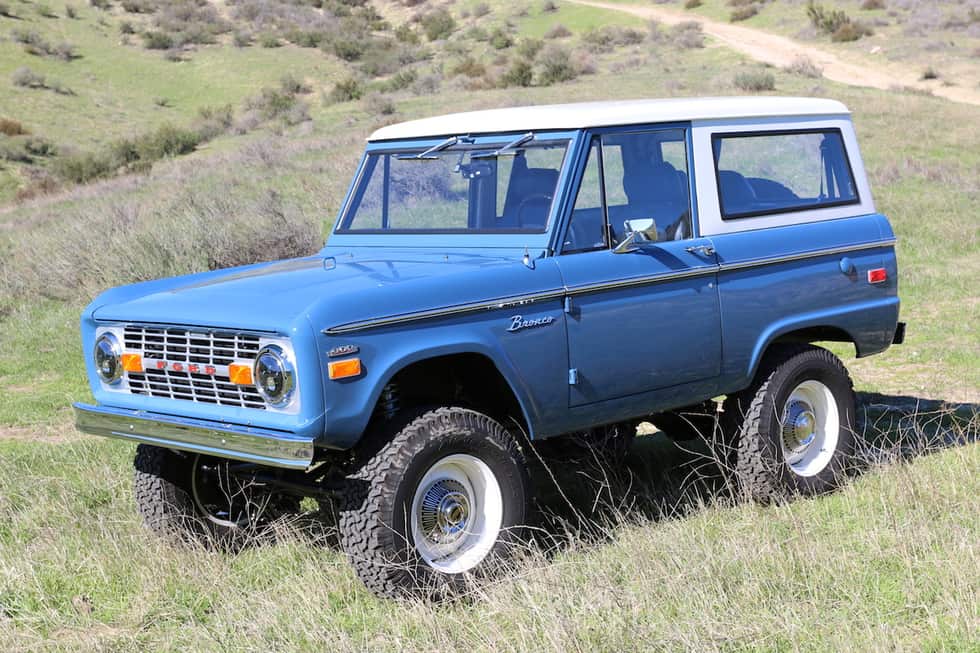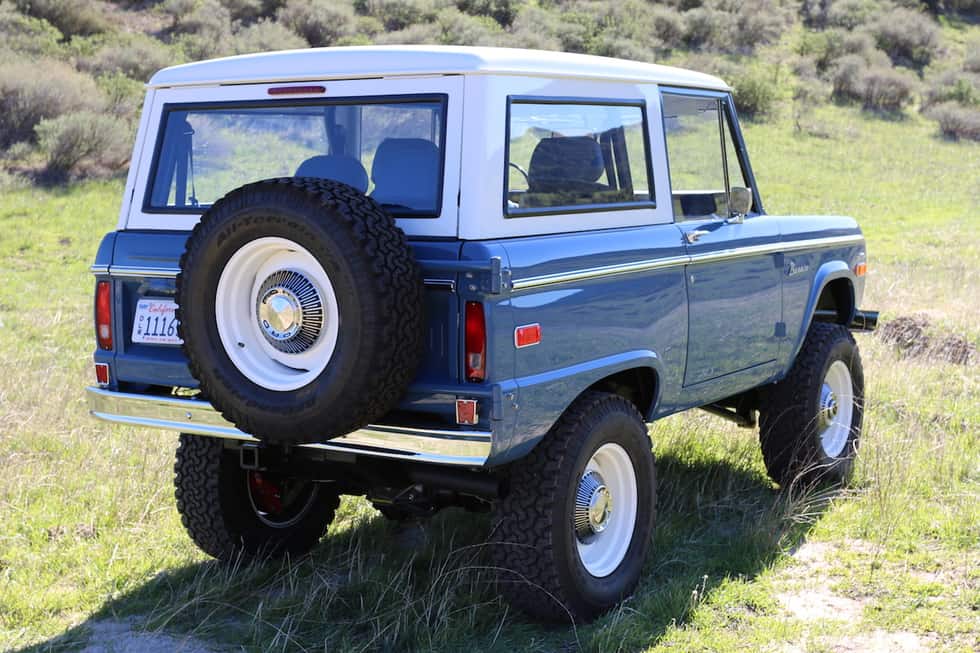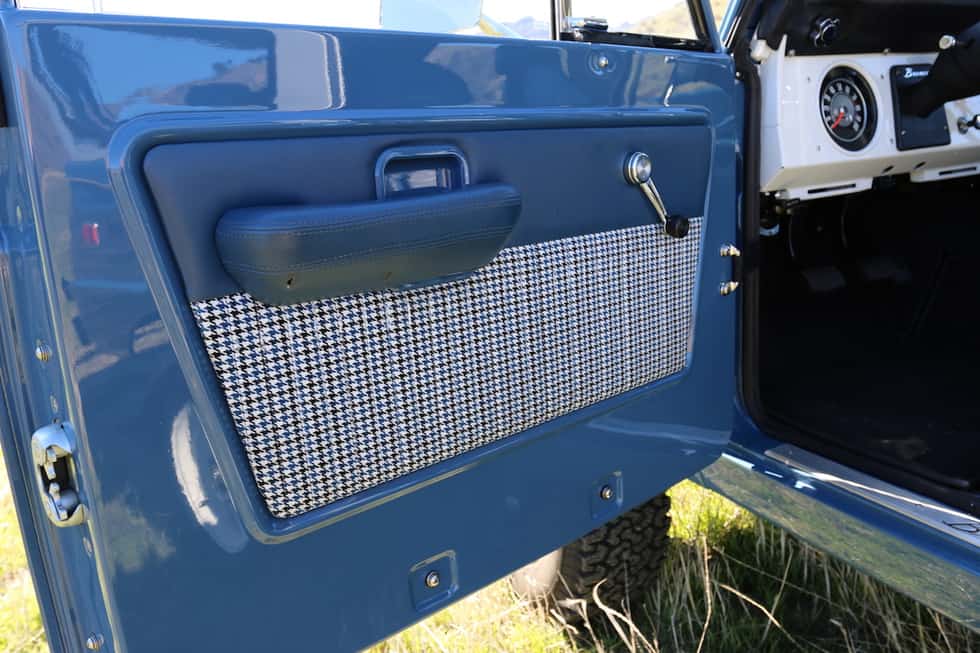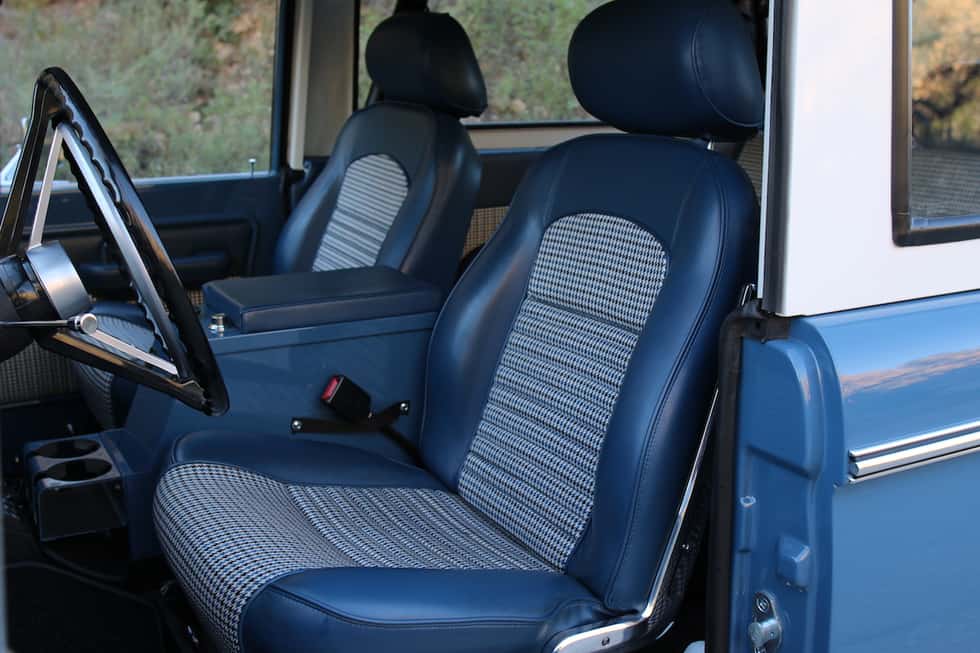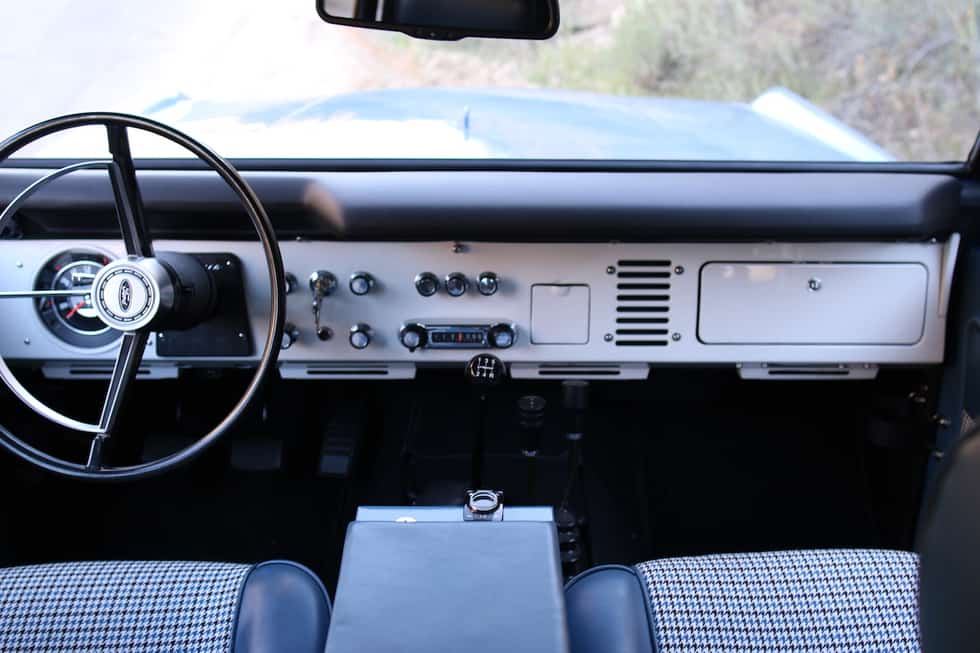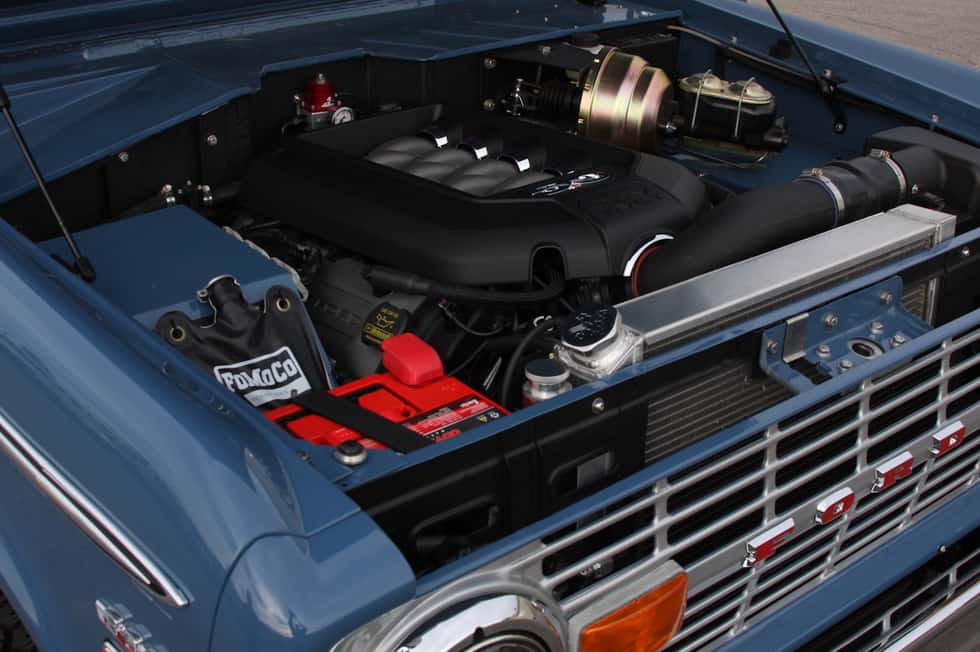 Comments