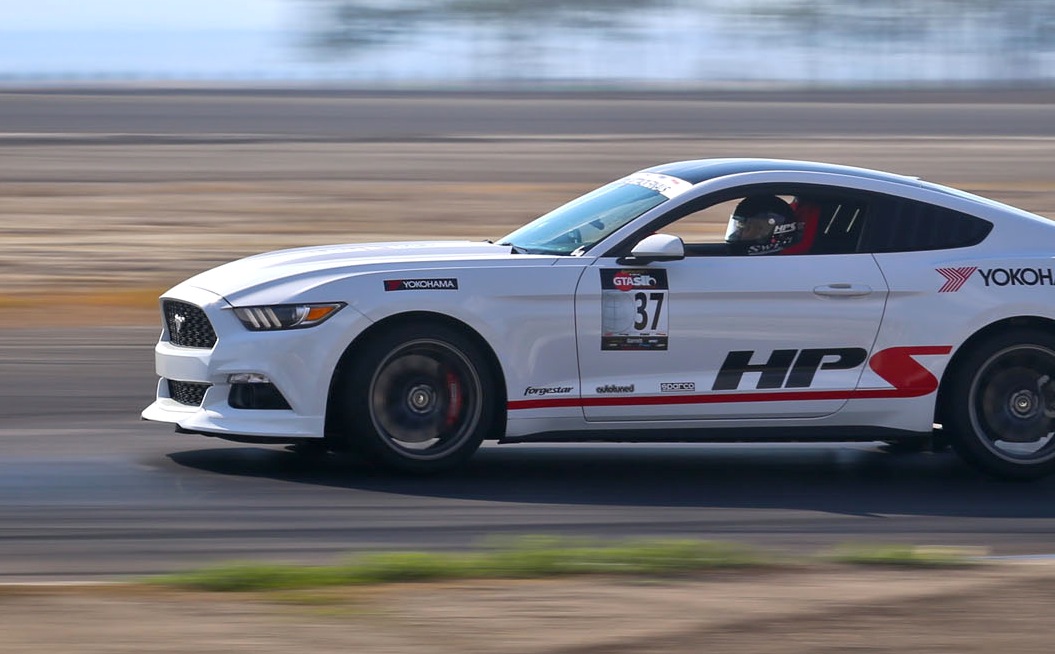 One hellaciously fast Ecoboost Mustang hits California's Buttonwillow Raceway and the Super Lap Battle event.
HPS Performance has imbued this clean white Mustang with basic upgrades, such as the company's own intake and a prototype cat-back exhaust, as well as hard intercooler piping. Swift lowering springs, a Stoptech brake kit, and sticky Yokohama Advan AD08 tires wrapping lightweight Forgestar CF10 wheels complete the rest of the package.
Modest mods, but fast times nonetheless. The car hit a tick over two minutes around the Buttonwillow course, which you can see in the telemetry on the bottom. But the car isn't done evolving just yet—and the team's looking forward to some faster times, in what is undoubtedly a fun package to drive.
Amazing pics via Speed Hunters Mike Garrett here.
Comments