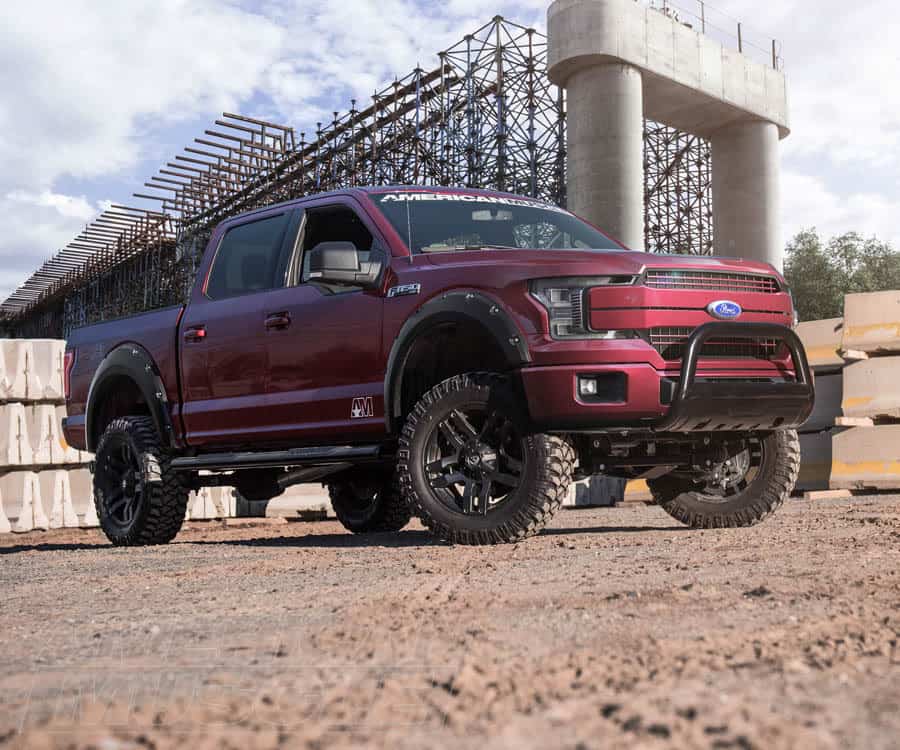 Ford has been caught testing the 2018 F-150 redesign alongside the 2018 Mustang refresh with both vehicles cloaked in heavy camouflage. While the current generation of the F-150 was unveiled just in 2015, Ford is revamping it for 2018, giving it some style and powertrain updates.
Updates To The F-150's Engine Options
One of the bigger changes coming to the 2018 Ford F-150 is a small shake up to the engine options. Currently, the F-150 offers a varied list of engine options that includes a 2.7L EcoBoost V6, a 3.5L EcoBoost V6, a 3.5L Ti-VCT V6, a high-output (HO) 3.5L EcoBoost V6 (found only in the Raptor), and a 5.0L Ti-VCT V8.
While those engines are remaining around, the 5.0L V8 will be getting updated and reworked. Although details around how the 5.0L will be updated remain somewhat murky, some industry insiders have hinted that the 5.0L will get direct injection, helping to increase the horsepower and torque.
Shop for a Ford F150 near you
The Addition Of A Diesel Powertrain
Aside from updating the existing 5.0L, there has been growing speculation backed by spy photographer captured evidence that Ford is planning on offering a 3.0L V6 diesel engine with the updated F-150. A spy video captured what appears to be the sound of a diesel engine coming from an F-150. While Ford has yet to confirm the addition of a diesel engine to the F-150 line-up, the video of the test mule spotted in Michigan seems to be the proof in the pudding.
A Super Duty F-150
Other recent spy photographs have also hinted that Ford is working on creating an F-150 Super Duty. What many refer to as a heavy half, a camouflaged F-150 with a low ride height and low profile frame riding on 8-lug wheels (like those you'd see on a current Super Duty) was spotted riding around on the street. The grille on the test truck appeared to be a 2017 F-150 grille with the words super duty written across it.
Adding a Super Duty option to the current F-150 line-up would allow the F-150 to compete against other automotive manufacturers that offer similarly spec'd out trucks, while giving enthusiasts the ability to have an F-150 that can tow more and take on bigger jobs than your normal F-150.
2018 F-150 Styling Upgrades
While a lot of the body lines appear to be staying the same, the 2018 F-150 looks like it will be receiving some minor cosmetic upgrades. Since most of the test vehicles have been spotted with their front fascia's covered in camo, it seems like a front-end upgrade is on its way, a common mid-cycle refresh for a lot of vehicles.
From some of the spy photos that have made their way online, it appears that Ford is tweaking the design of the F-150's headlights and tail lights. There also appears to be some small changes coming to the grille and the tail gate.
Via: AmericanMuscle.com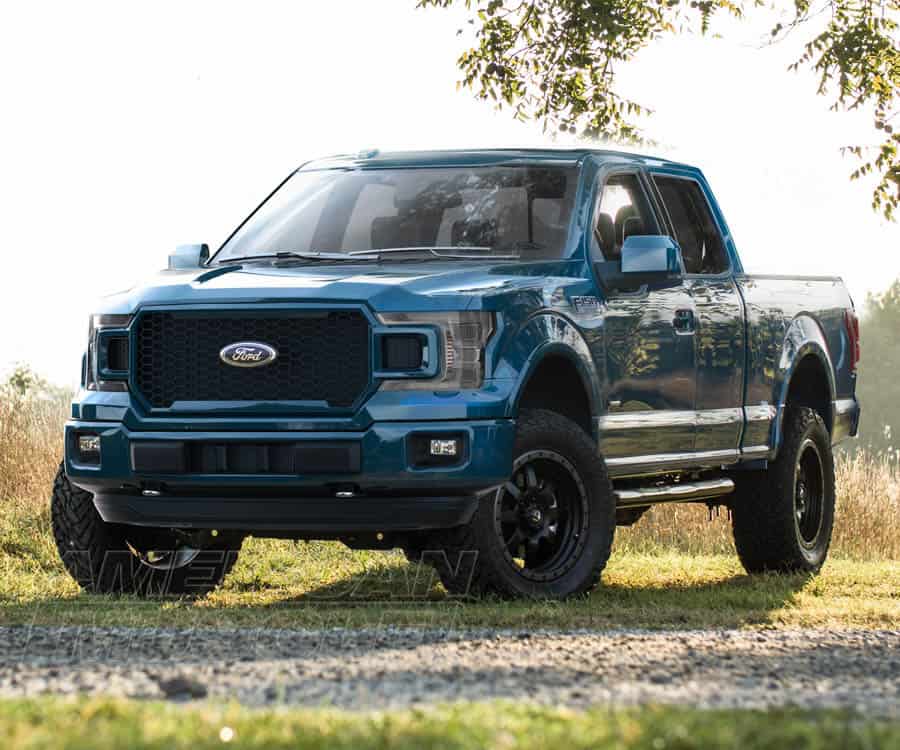 Comments