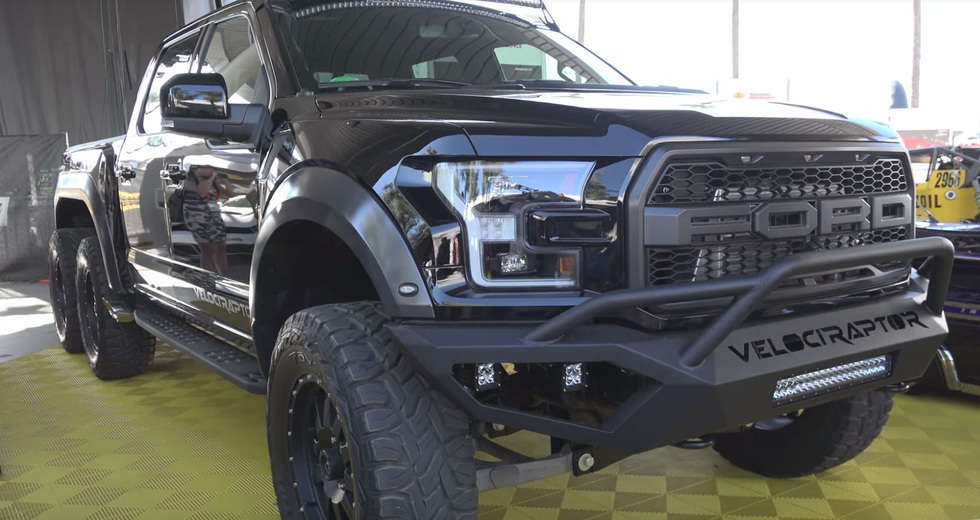 Hennessey Performance has finally taken the wraps off its highly anticipated Ford Raptor 6×6 at this years SEMA show. Starting at $349,000, (price includes donor 2018 Raptor) the mega 6×6 adds a twin-turbo engine churning out an impressive 605 horsepower and 622 pound-feet of torque. Enough power to take this beast from 0 to 60 miles an hour in a 4.9 seconds.
"The VelociRaptor 6X6 is the ultimate off-road vehicle," said John Hennessey, Founder & CEO of Hennessey Performance. "We will be building just 50 VelociRaptor 6X6's, which makes it not only one of the most aggressive and unique vehicles on the market but also one of the most exclusive."
Wheel size is upped to 20 inches, wearing Toyo Open Country rubber, ground clearance increases by 10 inches over a stock Raptor, and the 6×6 features locking rear axles to provide better traction in those ever-so-sticky situations.
While you're getting ready to write your $349,000 check to Hennesey, you may as well go full monty and add another $22,000 for the six-caliper Brembo brake system, because why not right?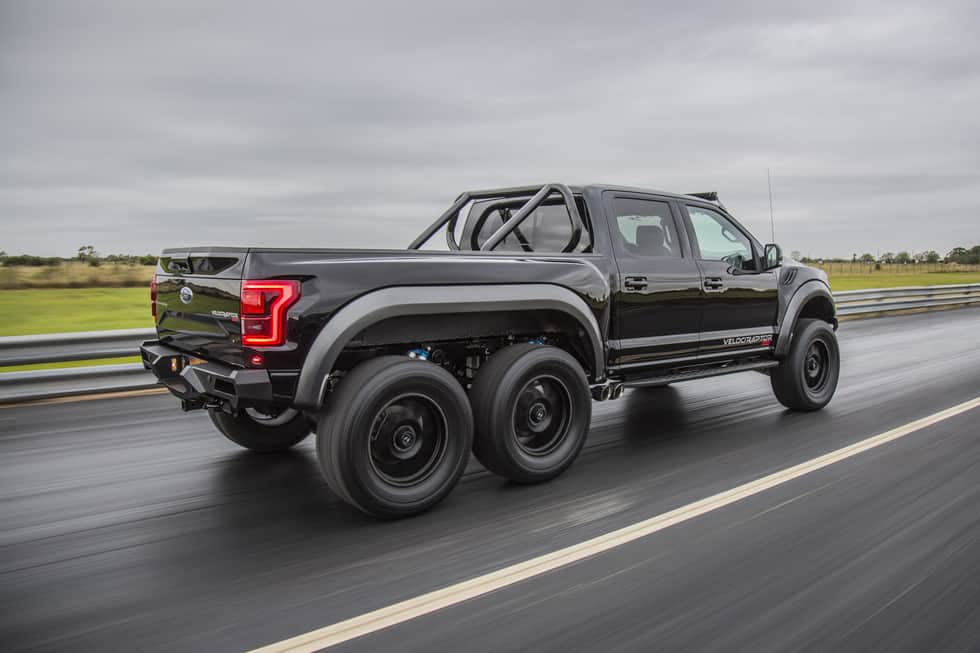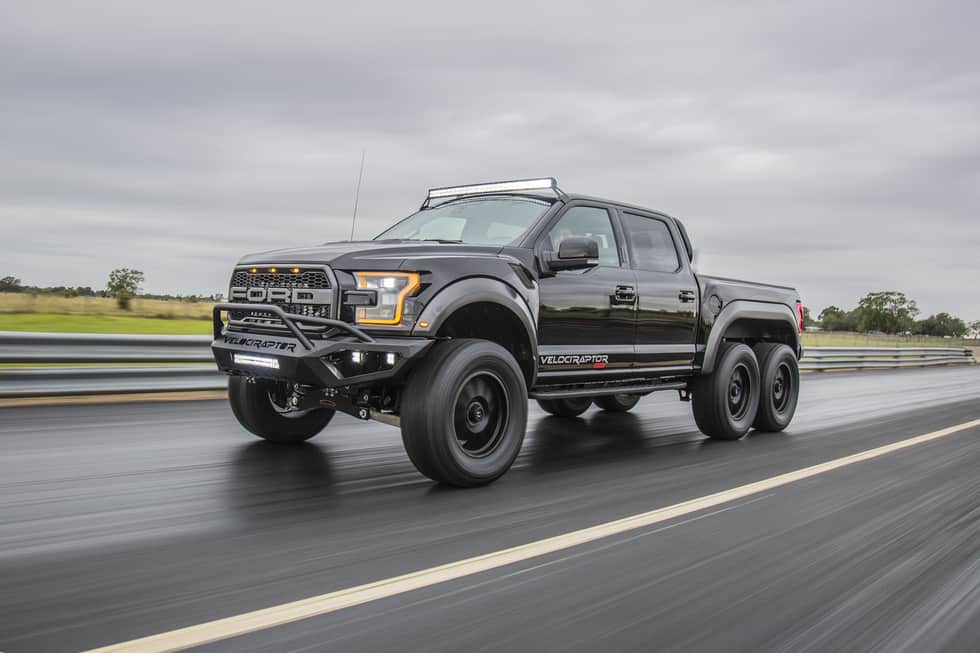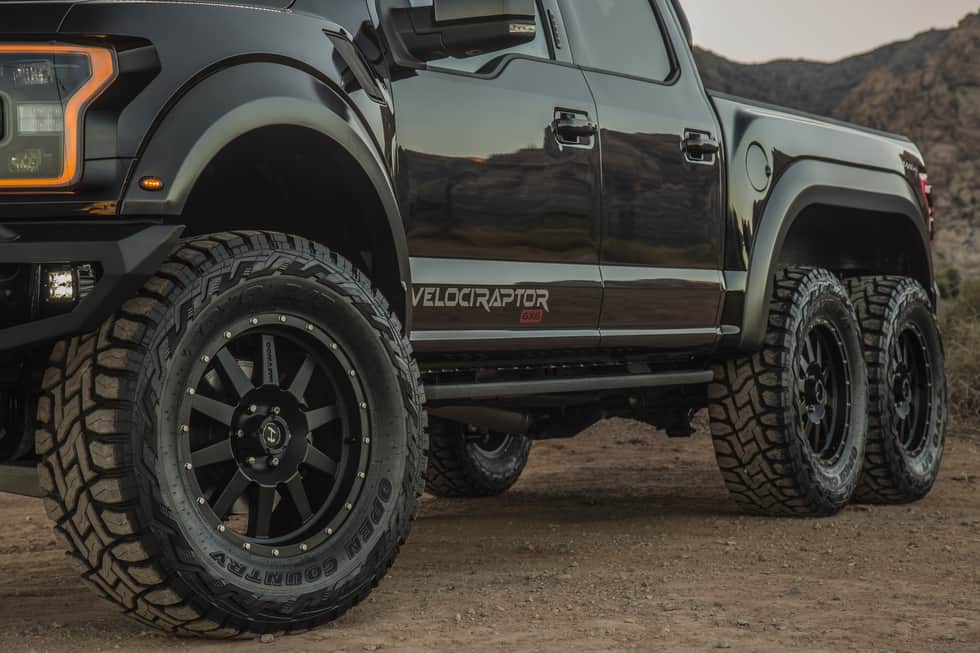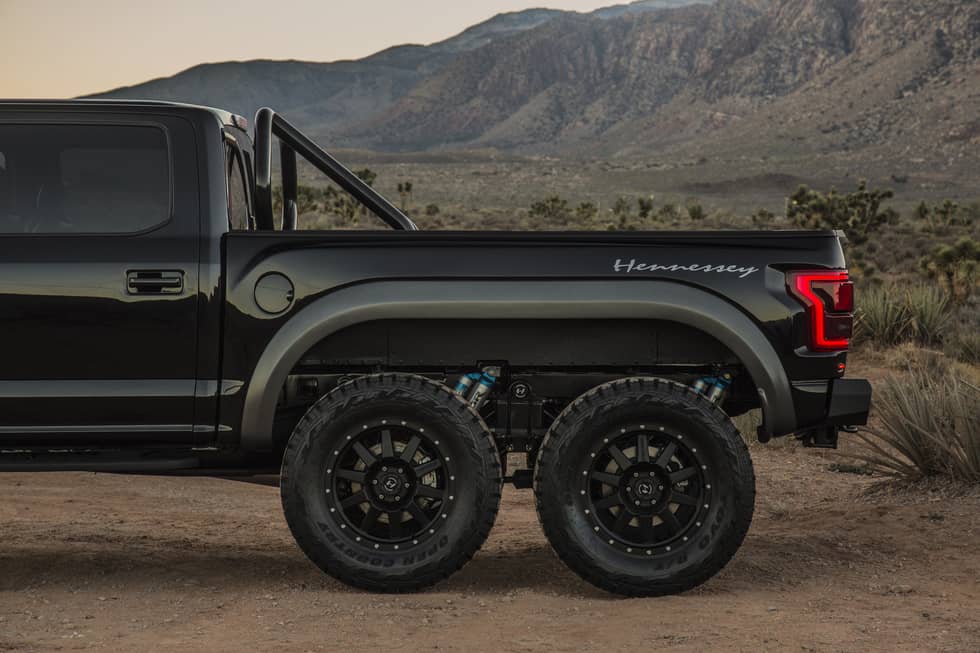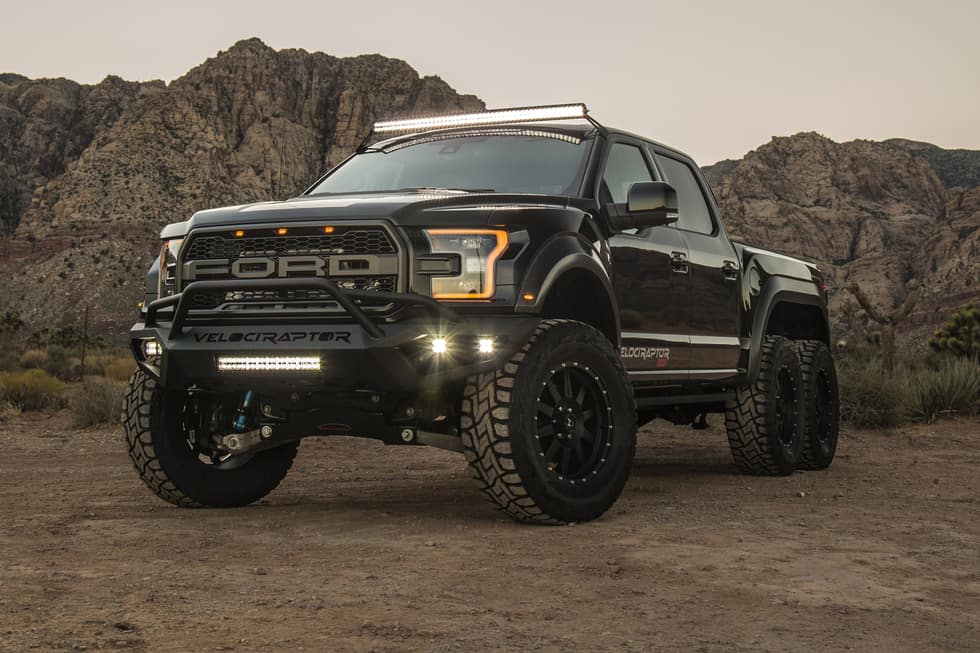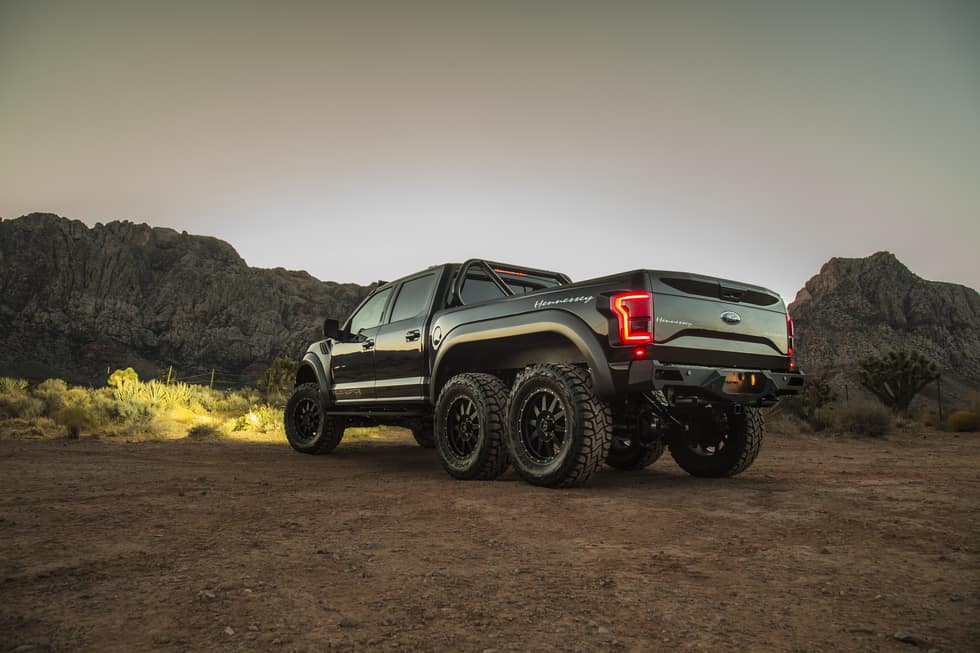 Comments