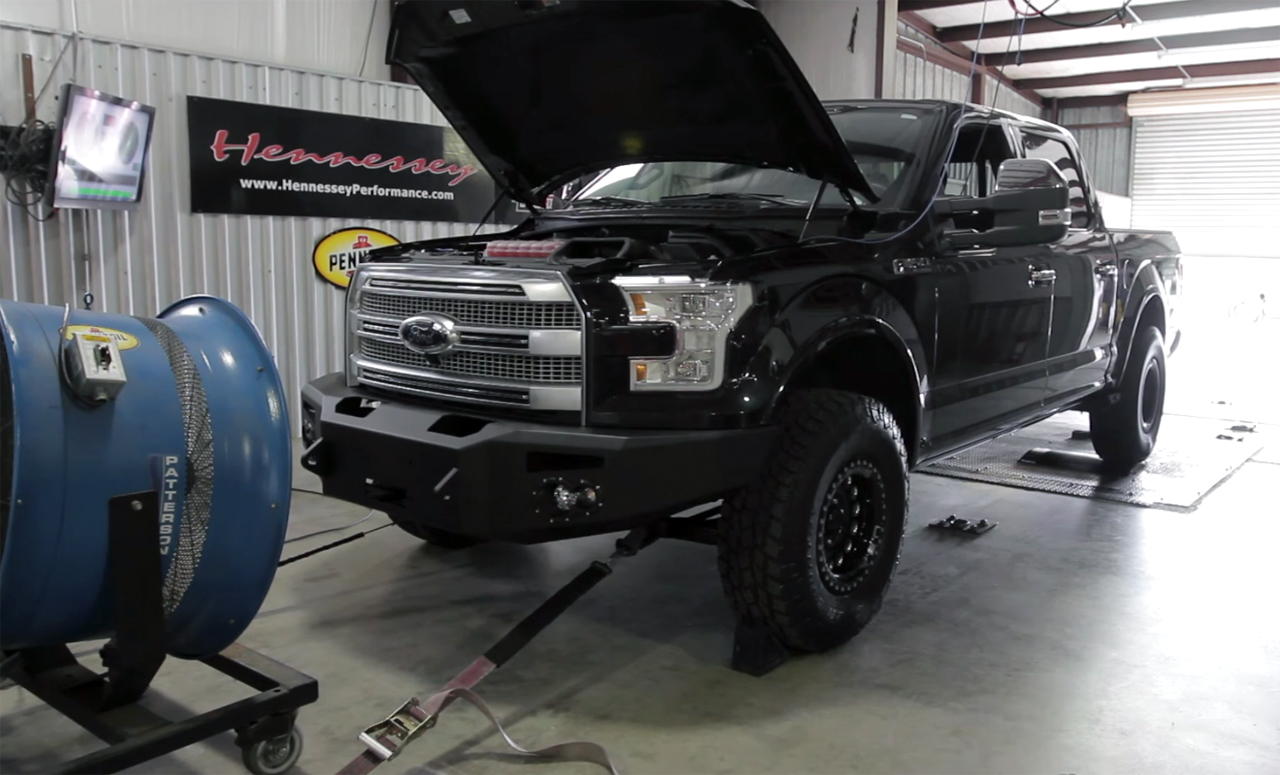 The brand-new Ford F-150 Raptor hasn't even hit dealerships yet, but when it does, Hennessey Performance will be ready to make it go even faster.
Right now you can get the VelociRaptor 700 package for your 2016 F-150, with a supercharger and the tuning expertise Hennessey's known for. If you've got the 5.0 V8 under your aluminum hood, Hennessey will gladly sell you a VelociRaptor 600 package with a Roots-type supercharger and 8 psi of boost, available now.
This F-150 Platinum shares a similar same twin-turbo EcoBoost V6 with the upcoming Raptor. At 3.5 liters, might not be up to snuff in some enthusiast's eyes. But a trip to Hennessey's dyno proves that it's more than ready to lay down some amazing numbers.
Those numbers climb as high as 700 rear-wheel horsepower, just as advertised. Listen to that supercharger whine. And damn, does it sound mean on the dyno.
Comments