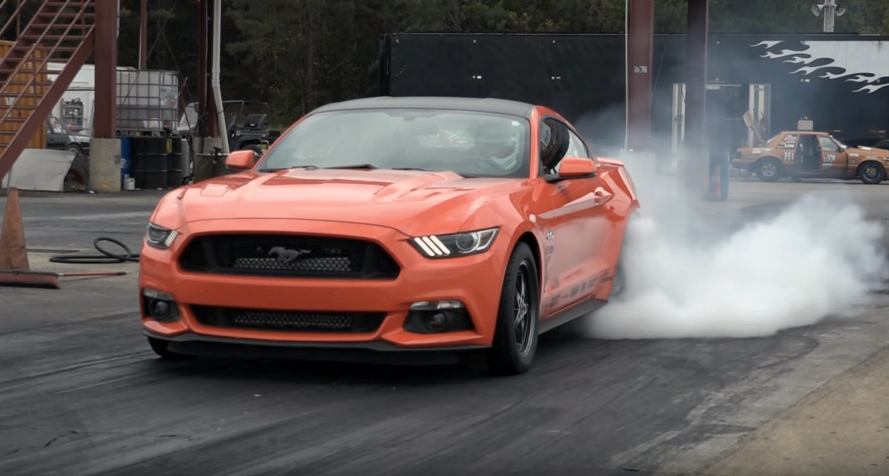 Melissa just bought her 2015 Ford Mustang GT and wasted no time in making it go even faster—via a twin-turbo kit from Hellion Power Systems.
A pair of Precision 55mm turbochargers did the trick, along with an MMR short block mated to the stock automatic transmission and a Circle D torque converter. The dyno results prove the power magic: an impressive 1,034 rear-wheel horsepower. On a car that still looks stock.
This appears to be the same Mustang from November 2014, when a red GT with a stock engine but larger 62mm turbos laid down 949 horsepower to the rear wheels.
Then, the Mustang hits the dragstrip. With times in the nine-second range, this Mustang lives up to its Hellion moniker.
Comments