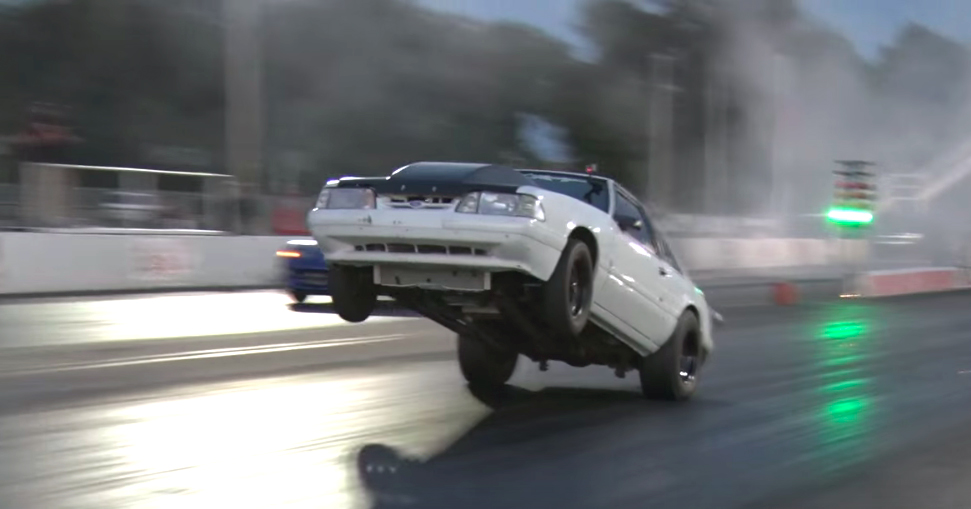 It all starts off pretty well. A big-block, nitrous Mustang called "The Yeti" launches a wheelie against a twin-turbocharged Viper.
Which sounds badass. But it quickly devolves—after the wheelie, the radiator breaks. And the Mustang slides on coolant until it loses control.
And it hits the wall, hard.
The Yeti is a familiar sight on the Street Outlaws circuit. But fortunately, while the car gets smashed up, driver Jayce Andrade emerges unscathed—he even shuts off the power and the nitrous like a true professional.
And thus, the value of remaining Foxes goes up by another tick. May the Yeti emerge again from this mere setback.
Comments