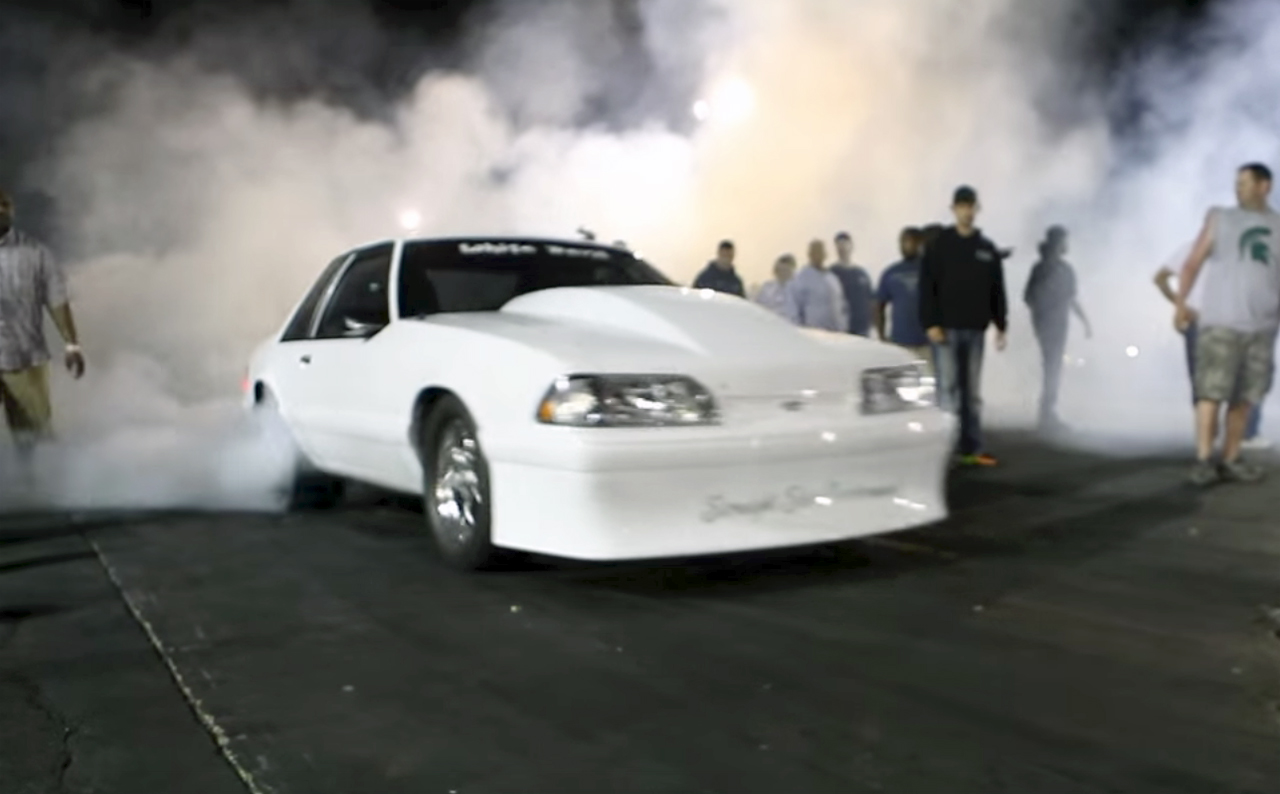 Storming the track today and tonight: a cavalcade of all-motor Mustangs, with nicknames as colorful as Mexican wrestlers. Watch White Devil take on Ride or Die! Lil' Chris vs. Pizza Rob! The Mexicutioner! Place your bets!
And some do, to the tune of a $4,200 grudge match, where the action goes down hard and fast. This, if anything, is the spirit of drag racing: guys with unpolished cars who spend what little money they have making their Mustangs go faster, faster, faster.
It works, and it sounds good, and it's a hell of a show.
Comments