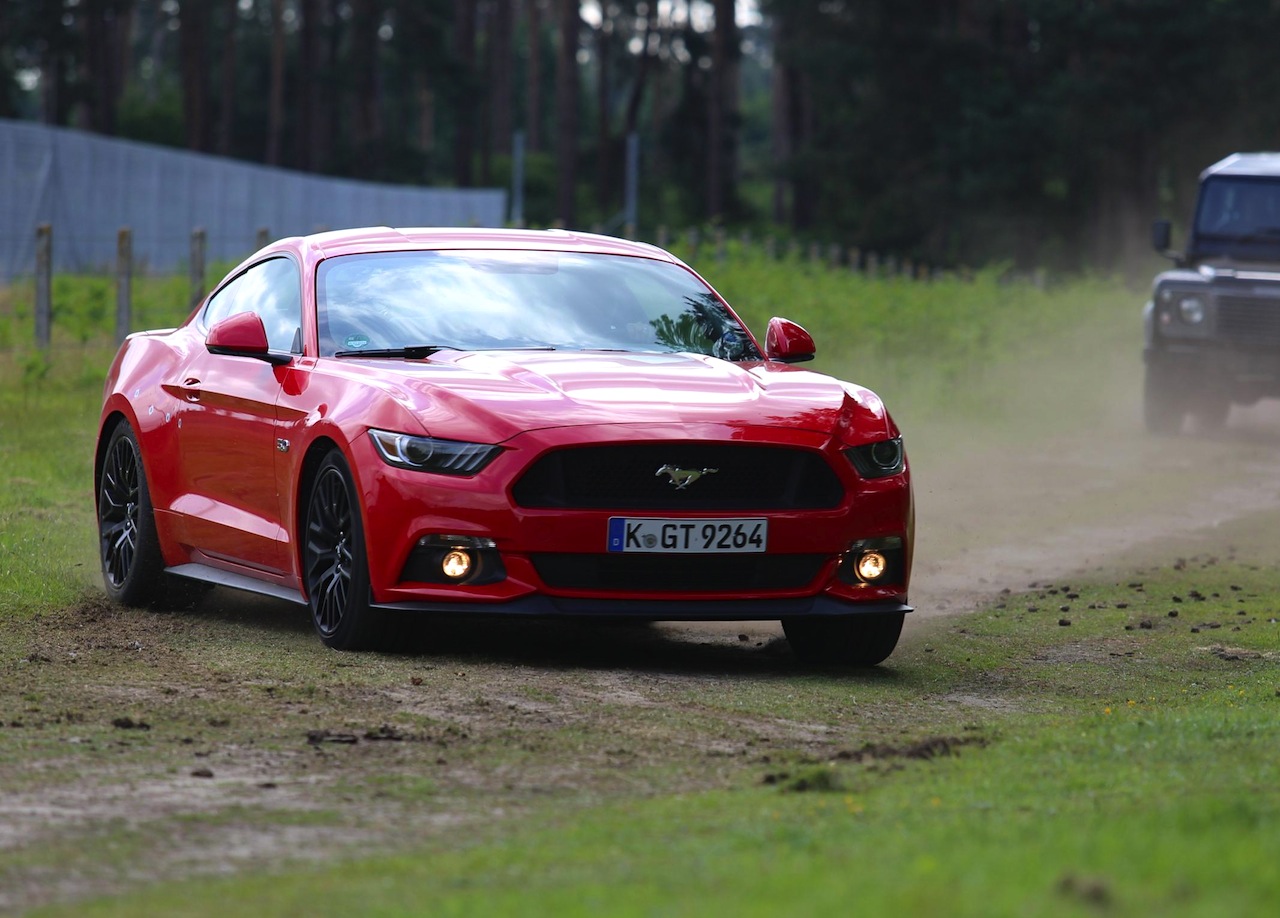 The all-new Ford Mustang has been named the ultimate stunt car by Ben Collins – top Hollywood stunt driver, racing driver and former "Stig" on the BBC's "Top Gear" – in his new film "Ben Collins: Stunt Driver".
In the new Lionsgate film, the Ford Mustang fastback – powered by a 5.0-litre V8 engine – beats an array of high-performance road and competition cars during 48 hours of explosive, high-speed challenges featuring aerobatic planes, helicopter gunships and military machines.
"The point of this adventure was to find the perfect car for an epic, high octane, Hollywood-style car chase, and it's the iconic Ford Mustang that gets top billing," Collins said. "Mustang has starred in many a classic car chase during the past 50 years, and is still the stunt driver's weapon of choice to leave the bad guys standing in a cloud of tyre smoke."
Collins' movie stunt driving credits include the James Bond films "Quantum of Solace," "Skyfall" and "Spectre," as well as "The Dark Knight Rises" and "Mission: Impossible – Rogue Nation." Collins was also the anonymous "Stig" for eight years on BBC's "Top Gear," and he has competed in Le Mans, GT and NASCAR race series.
"We are thrilled to have been able to work with Ford on this special project at such an exciting time in the world of motoring entertainment," said Nicola Pearcey, executive producer, Lionsgate. "Ben's incredible stunt driving skill and close relationship with the car industry has meant we were able to leave no stone unturned in making this a truly spectacular action experience."
The all-new Ford Mustang is now on sale across Europe for the first time in more than 50 years in fastback and convertible bodystyles, equipped with Ford's 5.0-litre V8 engine or the fuel-efficient 2.3-litre EcoBoost engine delivering 317 PS.
Mustang helped Collins evade baddies in his new film with all-new front and rear suspension systems including innovative integral link independent rear suspension, and standard performance brake packages behind 19‑inch wheels. A lightweight balanced and responsive chassis delivers up to 0.97 g-force when cornering, and customers can choose between six-speed manual transmission or six-speed automatic with wheel-mounted paddle shifters for slick gear changes.
Mustang also gives the driver an edge on a movie set whether chasing or being chased, using selectable Drive Modes to match Normal, Sport+, Track or Snow/Wet settings to driving conditions. Launch Control helps the 5.0-litre V8 Mustang sprint 0-100 km/h (0-62 mph) in 4.8 seconds.
More than 10,000 Mustangs have now been sold in Europe since the order books opened in January this year, including almost 4,000 orders in Germany and more 2,100 in the U.K., where customers are eagerly awaiting delivery of the first right-hand drive models.
Mustang also was the world's best-selling sports car across the globe during the first half of 2015, according to IHS Automotive global registration data, with 76,124 vehicles registered.*
"Mustang has made more than 3,700 movie appearances and has kept cinema-goers on the edge of their seats in car chases from the legendary 'Bullitt' sequence in 1968, to the first movie to feature the all-new Mustang, 'Need for Speed' in 2014," said Roelant de Waard, vice president, Marketing, Sales & Service, Ford of Europe. "Being named the ultimate stunt car in 'Ben Collins: Stunt Driver' further cements Mustang's place as an automotive and screen icon."
"Ben Collins: Stunt Driver" is produced by Lionsgate U.K. in partnership with Wise Old Fox Productions and is available on DVD and Blu-ray from Nov. 9.
Source: Ford Europe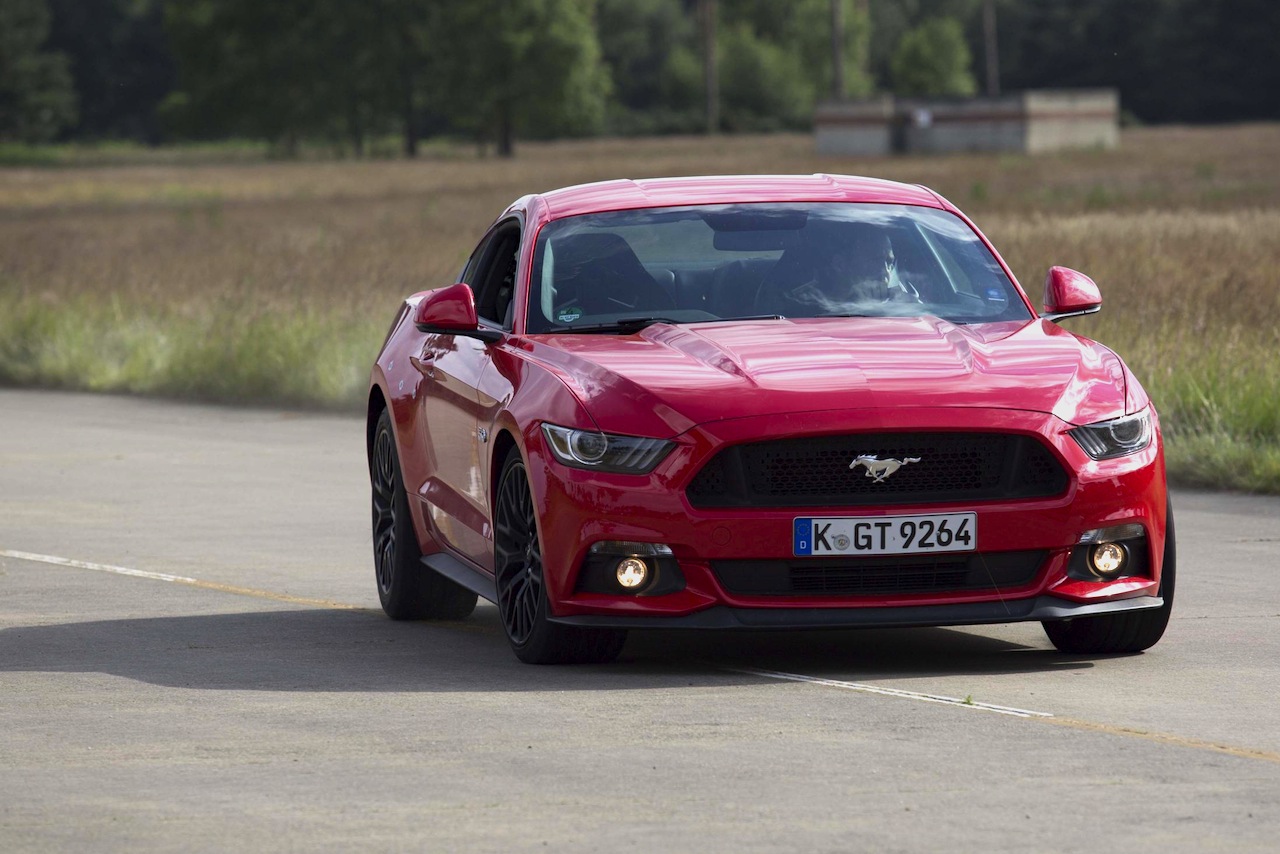 Comments