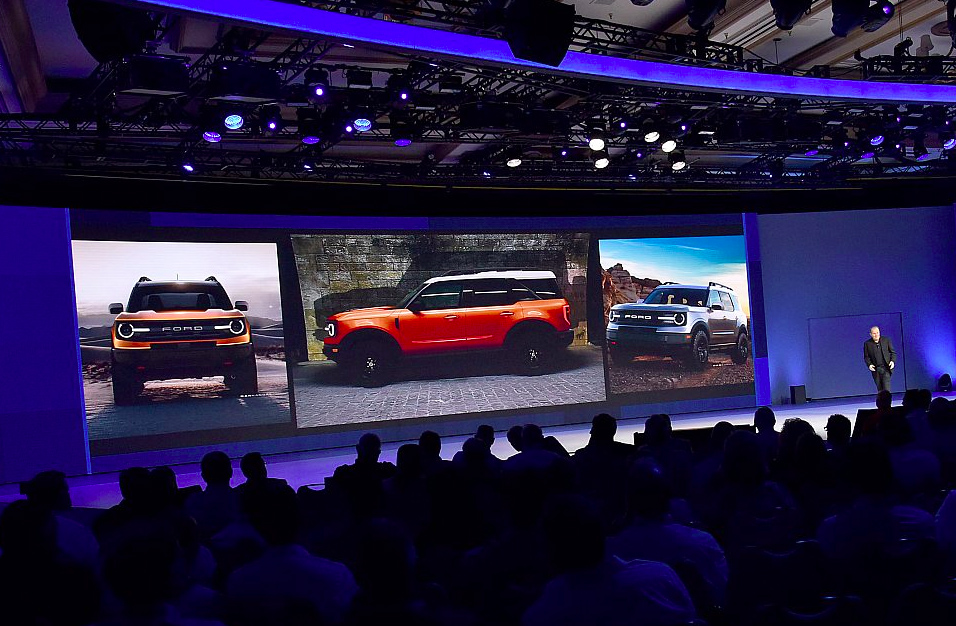 The team at off-road.com have uncovered from a Ford website hosting pictures of their 2018 dealer meeting in Las Vegas, images of the upcoming all-new "Baby" Bronco. The smaller new Bronco should debut as a 2020 model.
As noted by off-road:
"A pair of superbly retro round LED headlights paying homage to the original Bronco bookend a bold grille featuring the word FORD in block letters, which appear to be illuminated. This mirrors some of the teaser images officially released by Ford, so we're confident this is the real deal."
The images confirm the new Baby Bronco is most definitely a four-door crossover, apparently to take on the likes of the Jeep Renegade, and even CHevy's new Blazer. Reuters reported as well that this smaller version of the Bronco may debut next year as a 2020 model. The 2020 Bronco is widely expected to debut at the Detroit Auto Show in January 2019, so we can "assume" little brother will show up right around the same time.
Off-road talks of these images as it's the 2020 Bronco, but Road & Track is saying that this is the "Baby" brother version. What do you all think?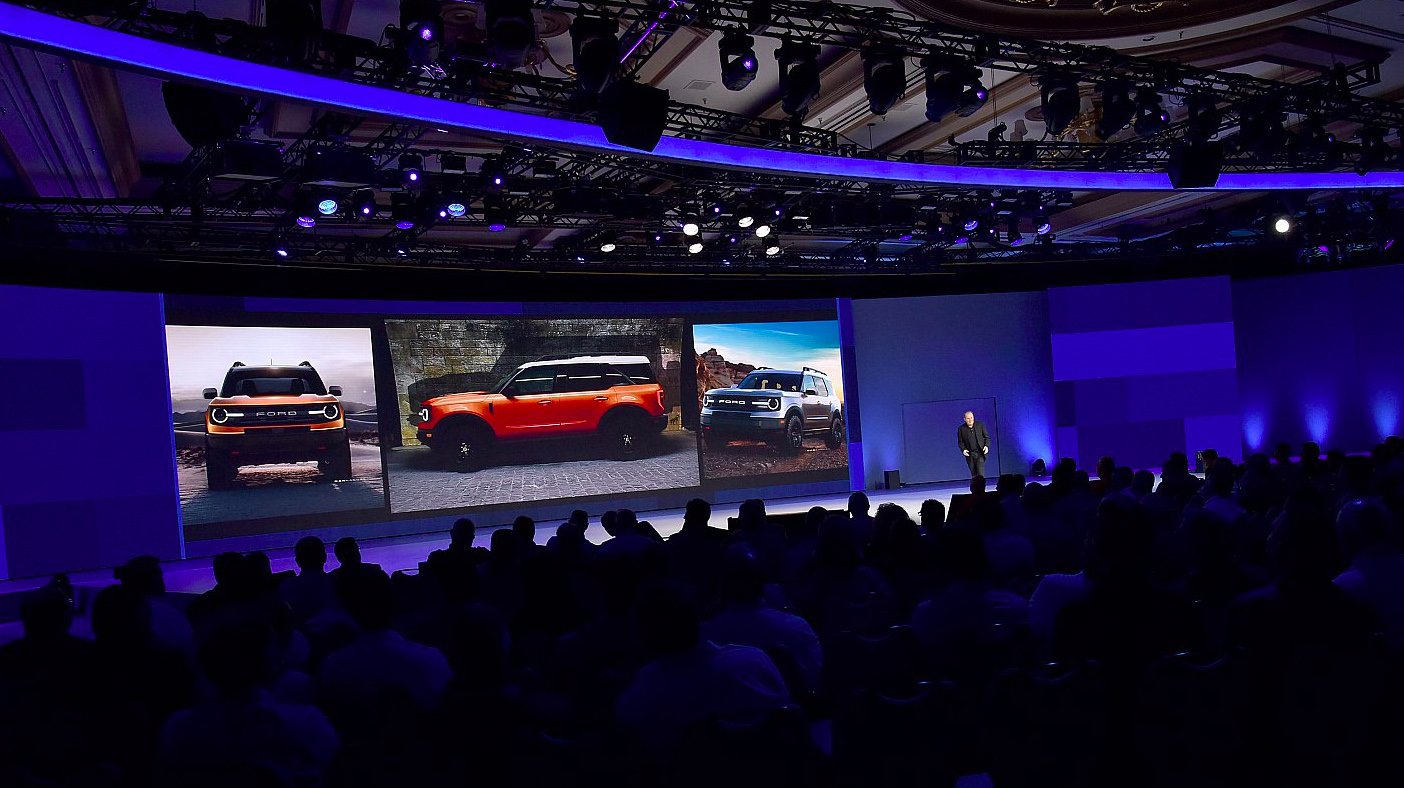 Comments