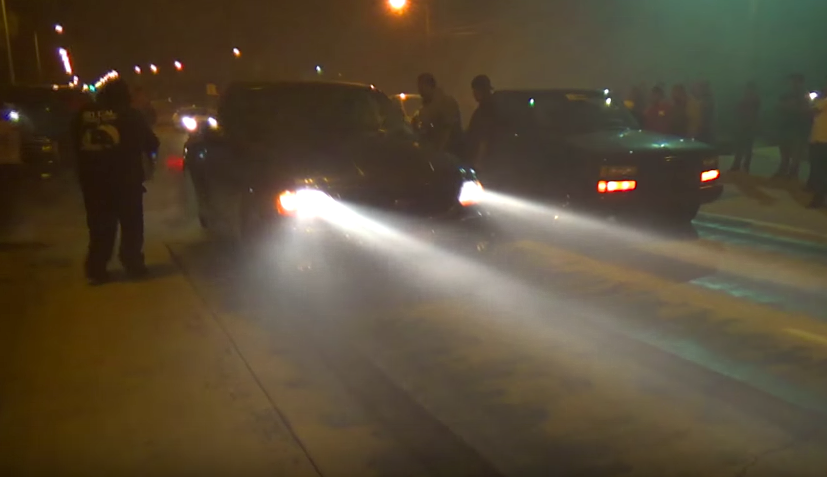 It's a battle of the limited-production, street terror pickup trucks. Deep at night, somewhere in Mexico, these two trucks meet: a Chevy 454SS and a Ford F-150 Lightning, two 1990s street truck heroes.
We don't know much about either vehicle other than the fact that the Chevy has nitrous and that the Lightning is "built," or Built Ford Tough. Both sound raucous and both can do incredible burnouts.
The race is over far too quickly. Let's just say that even with nitrous, the older truck can't make it against the Ford.
Comments