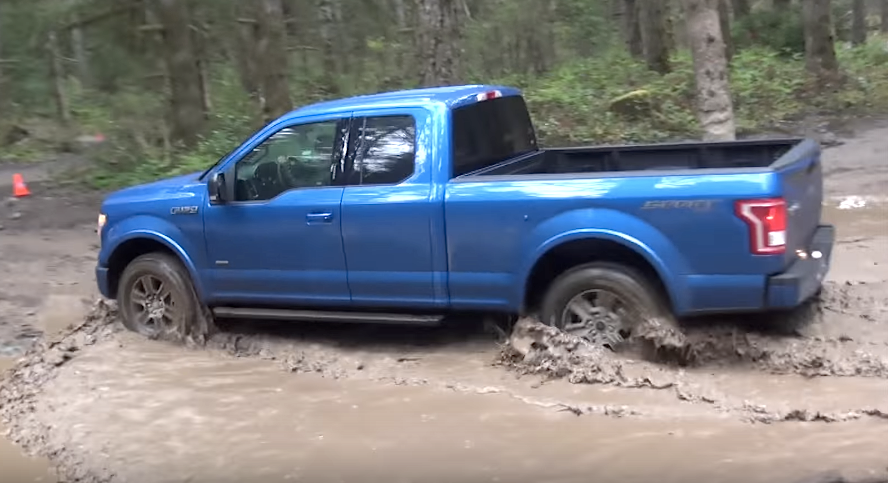 You might not take your F-150 off-road every day, but fortunately, the good guys at Everyday Driver have done the dirty work for you.
In this brief video, Dave Erickson takes this 4×4 SuperCab model into the dirt. Plenty of puddle jumping ensues. As Erickson bounces about and dirties up the cameras, he enjoys it. "You can tell that the vehicle is light on its wheels," he says.
The F-150 doesn't even break a sweat. In fact, all of this looks downright fun to us.
Comments