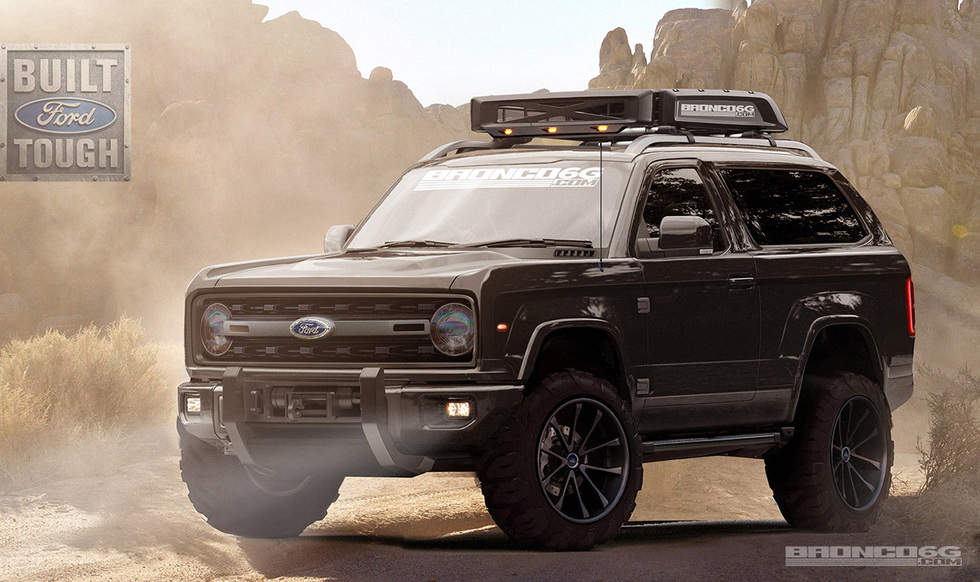 Presidential candidate Donald Trump has been attacking Ford Motor Co. for moving jobs to Mexico throughout his campaign, and now Ford big boss Mark Fields has fired back at Trump on both CNN and on Twitter.
The Big new here is not only did Blue Oval CEO confirm massive investments and job growth here in the United States, but that the UAW local chairman Bill Johnson has confirmed that the Bronco & Ranger are coming back.
"We hate to see the products go to Mexico, but with the Ranger and the Bronco coming to Michigan Assembly that absolutely secures the future for our people a lot more than the Focus does." Said Bill Johnson, chairman of UAW local 900, recently speaking to the Detroit Free Press.
If that's not proof enough than we don't know what is.
Source: Autoblog, renders BroncoG6