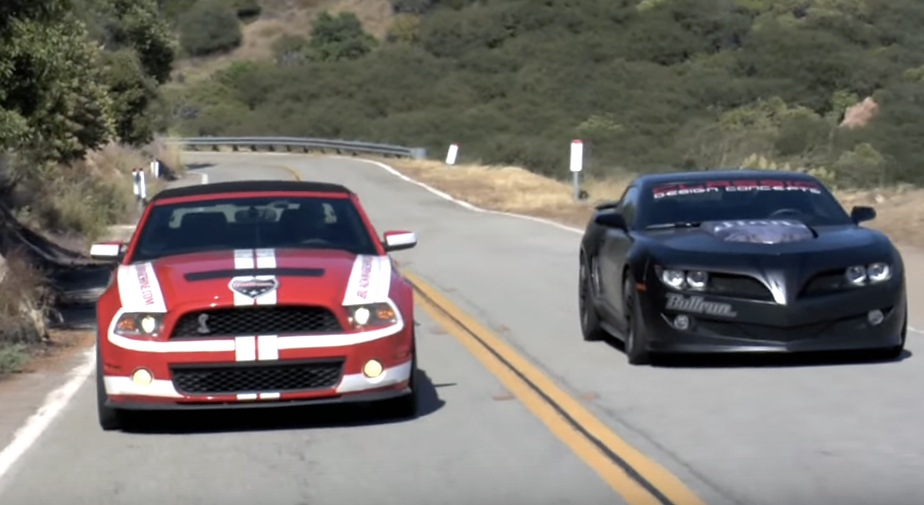 Back in 2010, Matt Farah pitted the Shelby GT500 against a very special Chevy Camaro. Has it been that long already?
The 2011 GT500, of course, packed 550 horsepower with its aluminum-block V8. Sure, the new one grabs all the headlines today, but that car is still potent.
And, of course, being The Smoking Tire, they'd never pit it against an ordinary Camaro. Oh, no. That's too easy. This is the Firebreather, a reimagining of what the dearly-departed Pontiac Firebird would look like if Pontiac hadn't been sent off to The Great Used Car Lot In The Sky. Built by Classic Design Concepts, it's got 600 horsepower from a supercharger attached to his 6.2-liter V8.
And, of course, that screaming chicken.
Which muscle car reigns on the nostalgia front? Watch and find out.
Comments