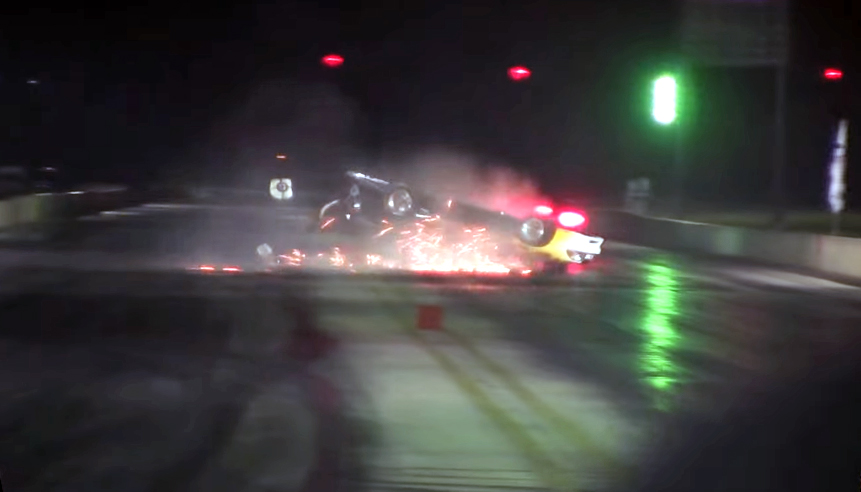 This drag racing Mustang's paint might be a little ominous. Halfway down the strip, the flamed-out Fox Mustang fishtails into the wall, rolls over, and skids on the roof across the strip in a shower of sparks.
It's possibly the most dramatic race to go down at the World Grudge Nationals at San Antonio Raceway. Fortunately, the race car doesn't live up to its paint scheme and doesn't burst into flames. The driver gets out, and he walks away.
The driver is ok, but the car is gonna need another fresh coat of paint. And no, that won't buff out.
Comments