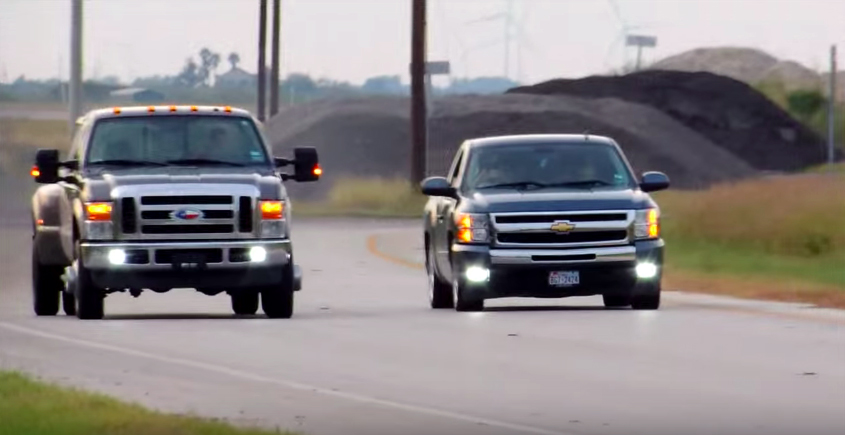 Here's a nice little comparison: what does it take to push a 2011 Silverado past a modded F-350 Powerstroke?
That F-350 is a formidable opponent. 6.4-liter diesel and a compound turbo with H&S Tuner. The Silverado takes it on first without any modifications.
Then, it's off to the garage to install long-tube headers, a cold-air intake, 373 gears, and a 228R cam. The F-350 gets a four-inch full Diamond Eye exhaust and a retune, so now it's rolling a fair bit of coal. Possibly for that intimidation factor.
When the rematch happens, it's a fighting chance for anyone involved. Watch and see how both trucks fare after their respective mods.
Comments