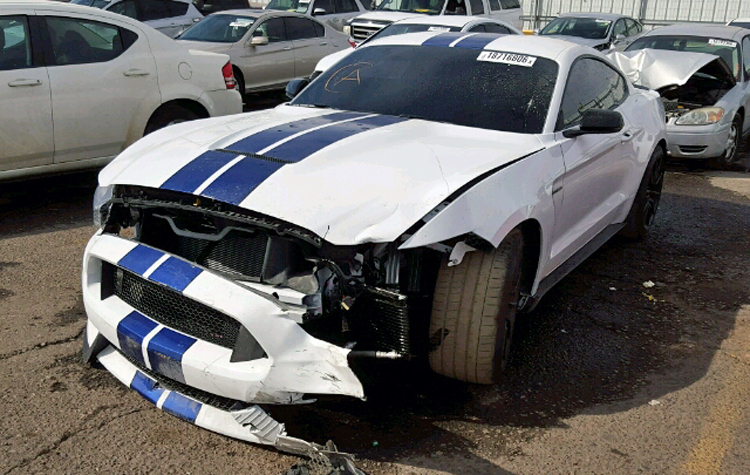 It's been three months into the new year, seven months since production began, and someone's already ruined their brand-new 2016 Ford Mustang Shelby GT350.
But are you really surprised?
With just 247 miles on the odometer, still within its break-in period, this poor Shelby GT350 is sitting not-so-pretty in a scrapyard somewhere, completely and entirely ruined. All those 526 horsepower were used to crash into something, and something
No video or sad forum post has yet emerged, and we assume the poor driver wants to remain anonymous.
Fortunately, the car still runs! According to the salvage yard Copart, the Shelby's mighty 5.2-liter V8 fires up, and when put in gear it actually moves under its own power. Remarkable.
Bidding currently sits at $18,000, with a salvage title. Copart helpfully points out that "member accepts the vehicle 'as-is.'" So that leaves the question: what would you swap that cross-plane V8 into? An F-150 Tremor? A Taurus SHO? A Probe GT?
See the listing here.
Comments