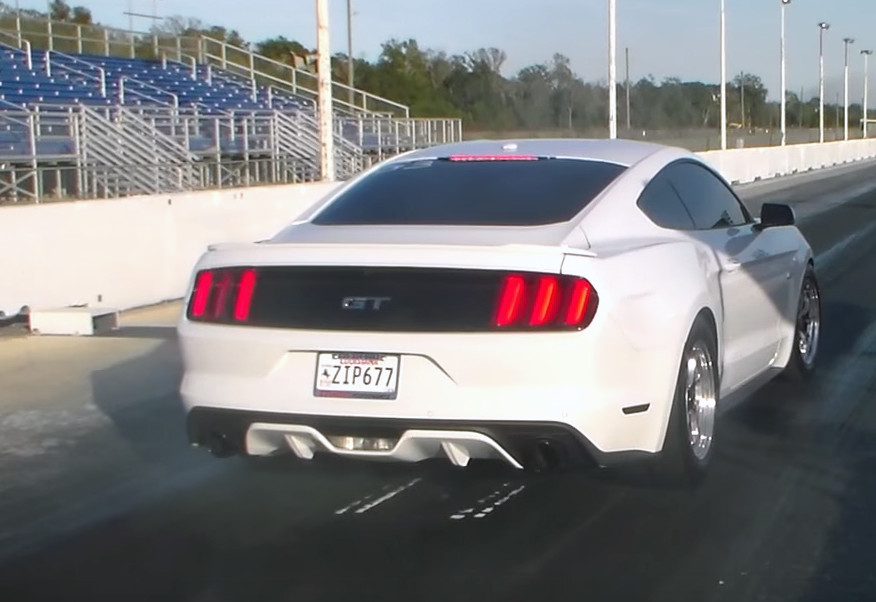 Hellion Power Systems specializes in twin-turbo setups, and they've already gotten a chance to play with a brand-new Mustang. So it's no surprise that this white, stock-looking Mustang (with the appropriate nickname "Ghost") is edging toward the 8-second mark, a noble goal for owner Sheldon Lewis of Straight Performance Racing.
As interviewed by SVT Performance, Lewis says, "like all builds it got out of hand real quick."
That comes in the form of a Hellion Eliminator twin-turbo system, with a pair of 55mm turbos, and a Boost Leash controller. A custom fuel system, Corsa 3-inch exhaust, and a built 6R80 automatic round out the package.
The best time that Ghost has eked out is a 9.07. So that vaunted eight-second mark should come pretty easily!
Comments