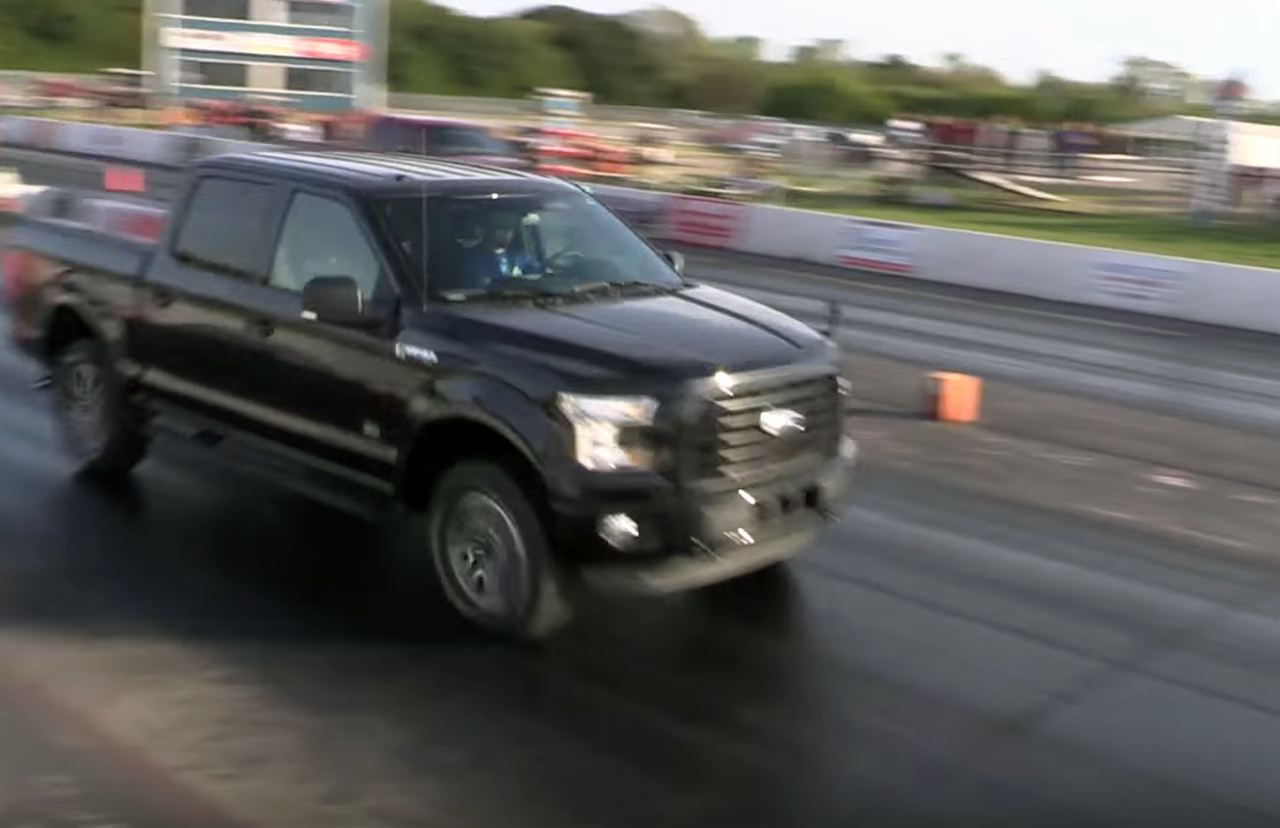 This twin-turbo, six-cylinder EcoBoosted 2016 Ford F-150 has its boost turned all the way up.
And the drag racers at Oklahoma City's Street Car Takeover are baffled that any mere six-cylinder is this quick. Watch as this stock-looking truck pulls off some tailgate-down, balls-out launches on the strip.
Its first run nets it a mid-12 second time and smokes a Dodge Ram 1500 in the process. Subsequent night runs against a Mitsubishi Lancer Evo and a bright yellow Ford Mustang GT are nearly neck and neck.
No small feat. Especially considering that despite the aluminum bodywork, this thing is still as light and aerodynamic as a school district.
Comments