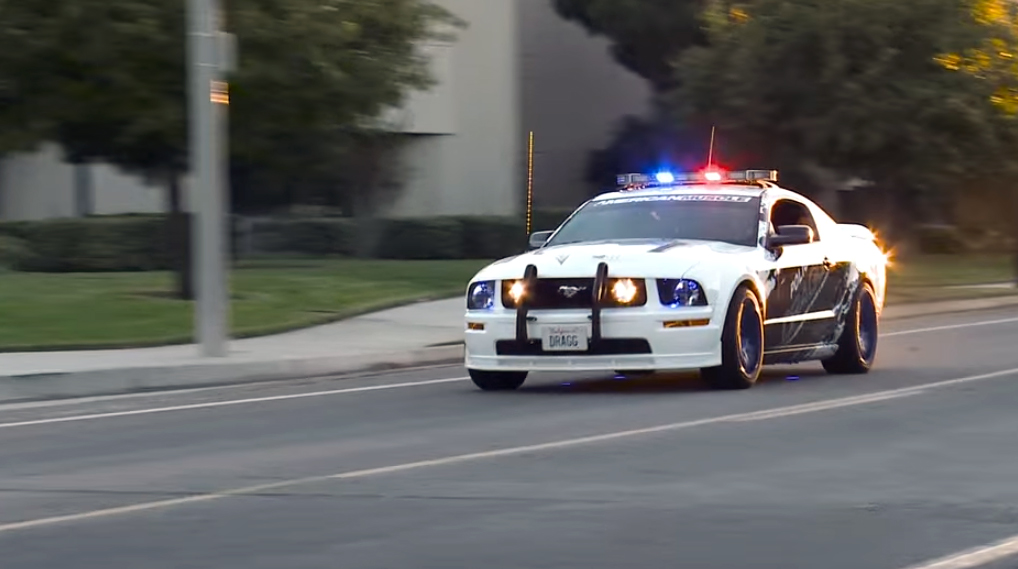 This might be one cop car you won't mind seeing behind you. If you're fast enough to beat it.
The DRAGG program (DRAG Racing Against Gangs and Graffiti) is aimed at giving kids an outlet to work on cars, instead of their spray tags. So in Oxnard, California, these high school kids have been given the guidance to mod a 2006 Ford Mustang GT into something truly cool.
That coolness comes via a V-2 Vortech supercharger, good for 500 horsepower. A light bar across the roof and a set of beefy push bars give it cop car cred, and the splashy paint job is unmissable.
Watch American Muscle above interview the two founders of DRAGG, a pair of police sergeants, as well as the kids who certainly look delighted to work on this cool Mustang. Bad boys, bad boys, whatcha gonna do?
Comments