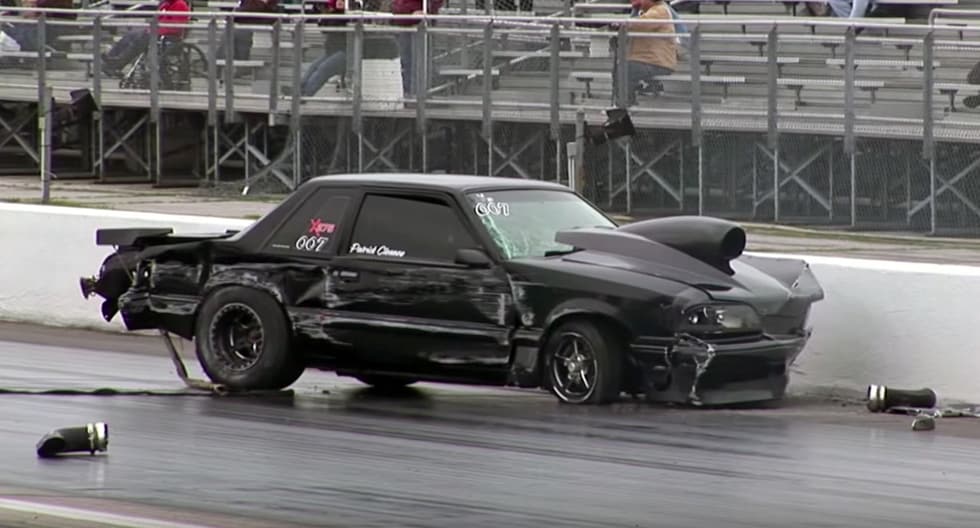 Urban Hillbilly would like you to know that in this compilation of drag racing crashes, no drivers were actually hurt.
That's more than what we can say about some sweet Ford Mustangs that were lost in the name of going fast.
Like the notchback Fox Mustang that loses traction right out of the box, sliding across the lane and sideswiping the barrier, hard. Or another black Fox Mustang that spins out after crossing the finish line. For the Chevy haters, there's some good representation here too with a vintage Chevelle whose front tires pop, and a Pontiac Firebird whose rear wheel comes loose.
We're really impressed with the harrowing near miss between a wheelstanding white Mustang and a Chevy Nova, which skillfully dodges the swerving Stang as it cuts across—and gently taps the barrier. Both cars seemed ok. That's more than what we can say for a lot others.
Comments