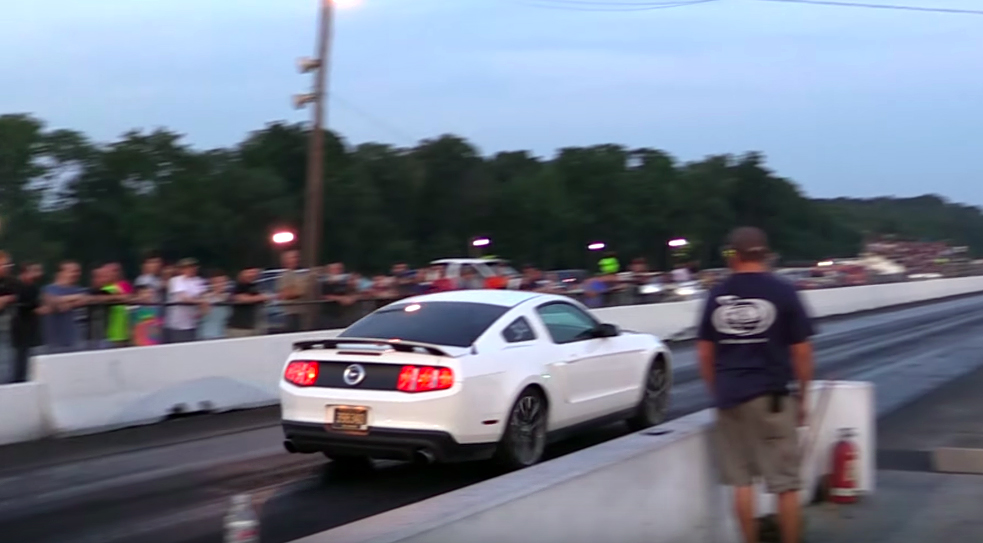 One confused Mustang gets a hilarious launch—but still pulls off a dragstrip victory. Now that's a comeback.
Squaring off against a Dodge Ram, this Mustang driver didn't realize that he was just sitting there, waiting for the tree to turn green, in R. But the outside world sees his backup lights on. When the green light comes on he lurches in reverse, realizes his mistake, probably swears a bit, and then puts it in first—and then goes on to a 14.42-second time, at 110mph.
Hey, at least he's rocking a manual transmission.
Comments