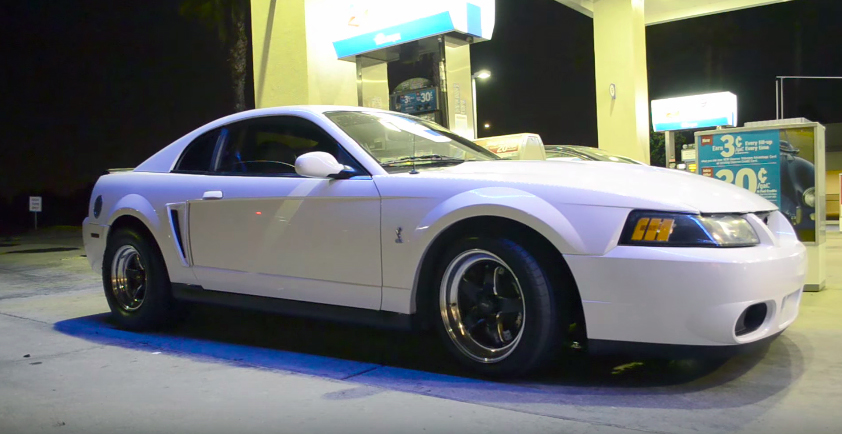 It's a supercharged showdown in Mexico—or "Mexico," as many of these video descriptions claim—as a pair of super, charged-up Mustangs take to the streets.
In one corner: a stunning white Terminator Cobra with a 3.4-liter Whipple supercharger. In the other: a Mystichrome SVT Cobra straight from the 1990s, rocking a liquid-cooled, 2.8-liter Kenne Bell supercharger.
Both cars are running E85, and big tires, and both cars haul ass. Watch and listen to the mellifluous sounds of supercharger heaven as these late-Nineties/early 2000s Cobras fight it out, with a rematch, and from multiple angles inside and out of the racers themselves.
Comments