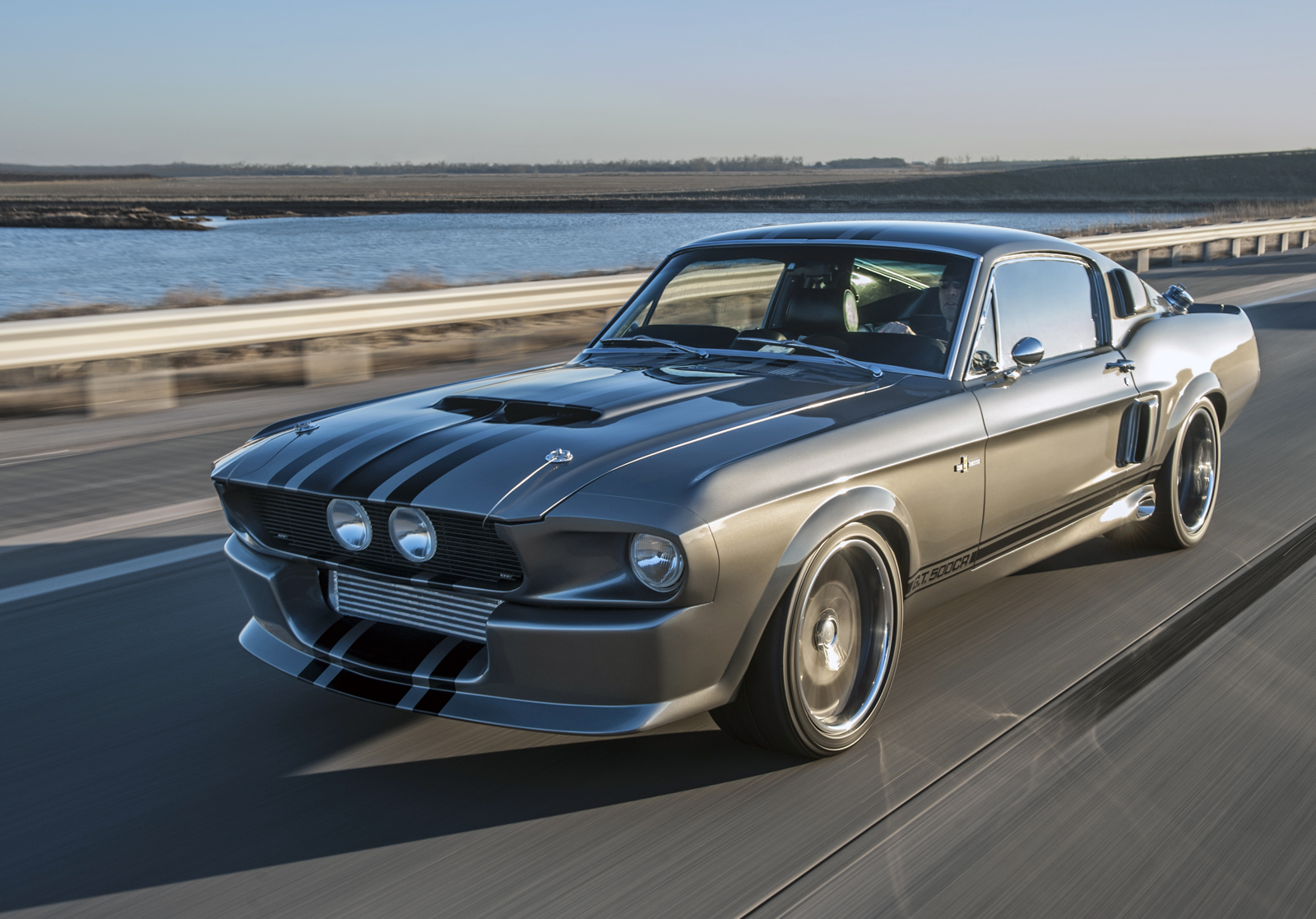 klahoma-based muscle car builders Classic Recreations is living up to its name with this faithful twist on the Ford Shelby Mustang GT500 "Eleanor."
Underneath the CR Grey paint scheme (from BASF Glasurit, no less), the GT500CR 900S Shelby Mustang features front and center a Ford 427ci crate motor from Ford Performance, aided with a ProCharger F1-R supercharger. Magnaflow gets into the exhaust, while a Fast XFI fueling system feeds it.
Exotic bits include a Fab 9 nine-inch rear end, a carbon fiber driveshaft, and Wilwood six-piston brakes all around, along with a custom Detroit Speed independent suspension all around, ensuring that you can stop traffic in more ways than one.
With 800 horsepower, this is an Eleanor that'll tackle the bridge jump in Gone In 60 Seconds—no computer wizardry needed.
Comments