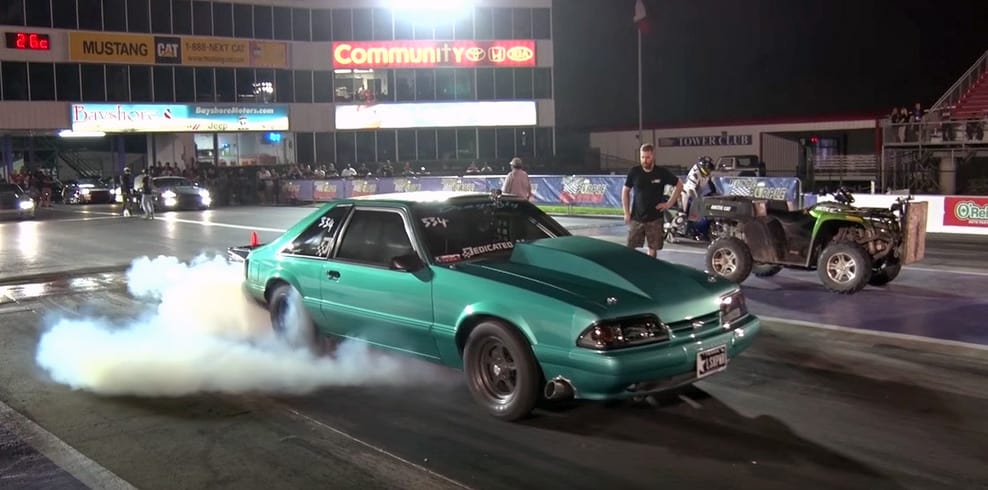 Teal is back, baby. The official color of the late Eighties and early Nineties is what this Fox-body Mustang wears with pride, and 1,400 horsepower makes for a blast from the past.
Just a blue-green blur down the strip. With twin 76mm turbochargers on a 5.3-liter motor, with forged internals, this Mustang is a smoking beast. Watch it break into the low 8-second mark at over 170mph.
It's consistent, too. We love watching this fastback Fox running down the quarter-mile, in Texas. It may be LS-powered, but it's still a Fox.
Comments