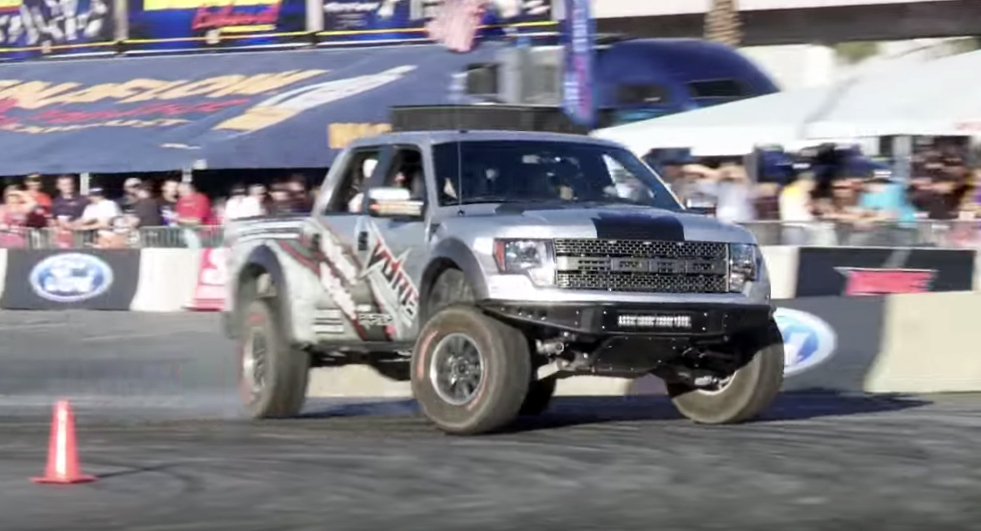 With Sema 2015 just weeks away, we thought it would be fun to take a look back at one of the coolest trucks we came across during our time at SEMA a few years back.
This is Brian Deegan at the closing of the 2013 SEMA show, unleashing one monstrous Raptor around the parking lot of the Las Vegas Convention Center.
Professional racer and all-around rapscallion Deegan puts the bad Raptor around cones and corners, getting sideways, and even airborne over a few jumps—all with lucky fans riding shotgun. Four doors, for more fans.
The Raptor gets hurled over a torrent of abuse, and takes it. Cones go flying, tires get shredded, and the fans are suitably impressed, both inside and out of the truck.
Comments