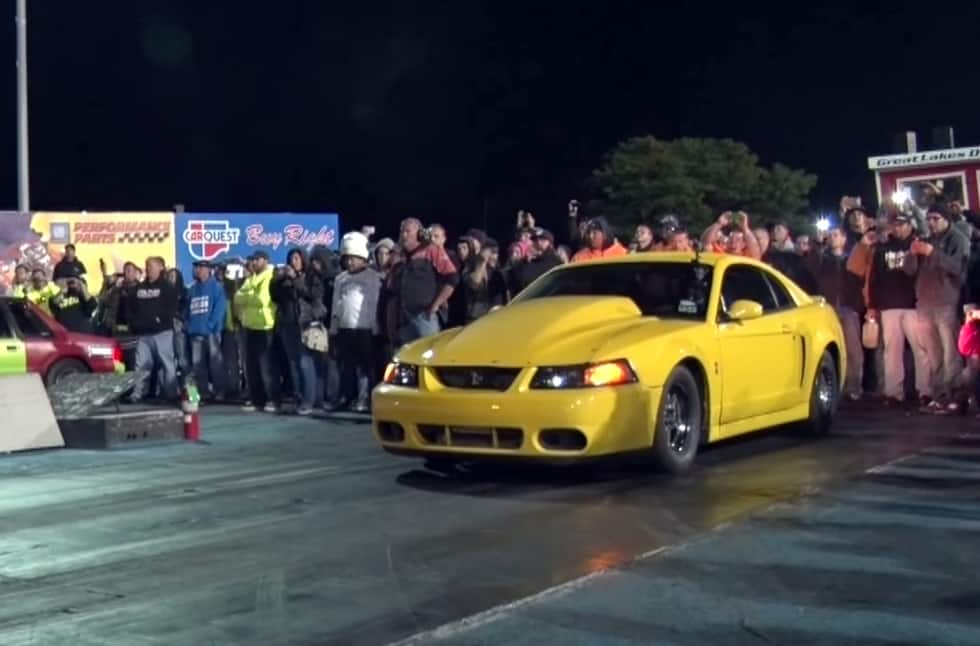 One bright yellow Mustang with a huge turbo screams down the track—and puts fear in the hearts of its rivals.
Also known as "BoostedGT," this turbocharged beast is packing a 347ci small-block Ford with an 88mm turbo. That power gets laid down through a Turbo 400 transmission, out on its way to some huge tires.
The owner Chris estimates that it's making around 1,350 horsepower—needless to say, that is massive.
Watch this monster make some hellaciously quick passes down the track, against some other modded New Edge Mustangs. It's no prep and all grudge against an array of nitrous-packing, or turbocharged, terrors.
Comments