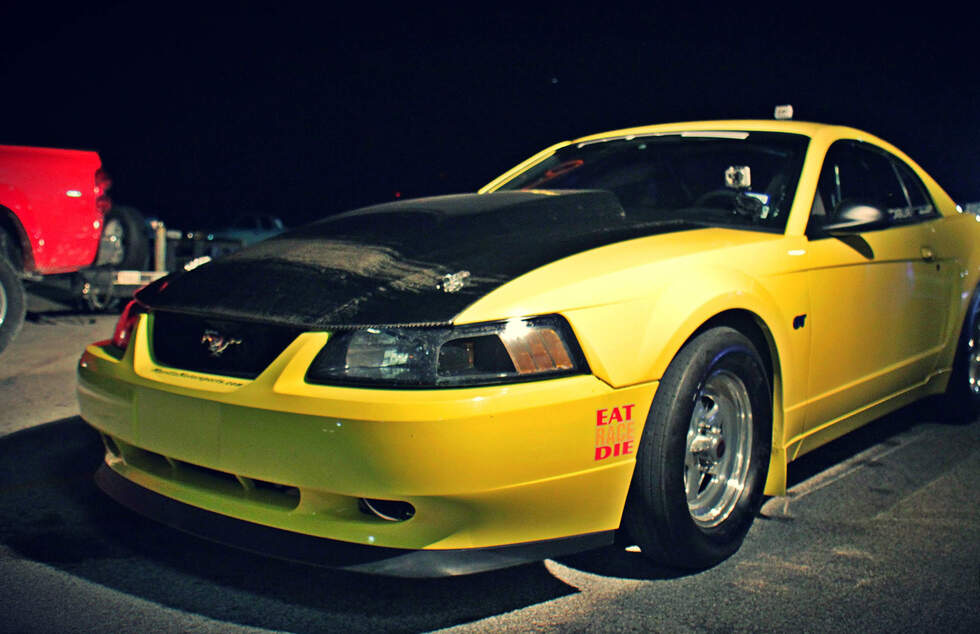 Does the 4.6-liter Mod motor get a bad rep? Not in this screaming banana yellow New Edge Mustang. It's ready to hit the quarter-mile in the mid-nine seconds.
With a parachute and huge drag tires, it means business. A turbo on that 4.6 means it pops wheelies with effortless ease.
Its best run here has been 9.36 seconds at 129 mph. But the suspension needs to be dialed in, apparently. Once it has, the Mustang is promised to reach the eight-second mark.
Comments