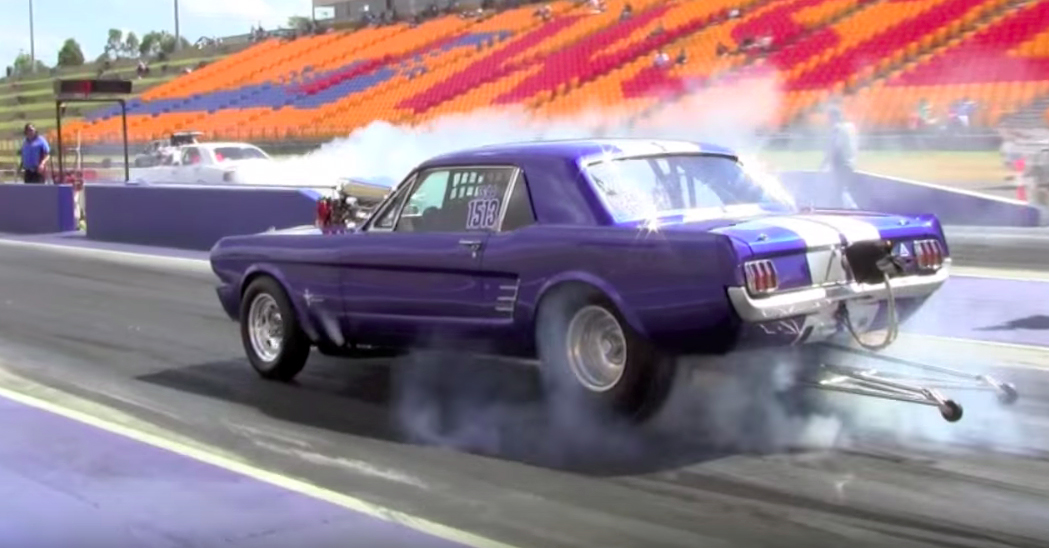 For this Australian 1966 Ford Mustang notchback, being towed by a primered-out Ford Ranchero is one way to make an entrance.
And flying down the quarter-mile in 8 seconds is one way to make an exit.
Watch this Mustang from multiple angles as it gets ready for its run, then burns out, then soars down the strip at Sydney Dragway with its monster blower sounding off. With drag tires, wheelie bars, and a chute, this is a serious drag machine—and, of course, that huge blower up front.
Wish we knew more about this car, but for now, just embrace the sound and the fury, and all that.
Comments