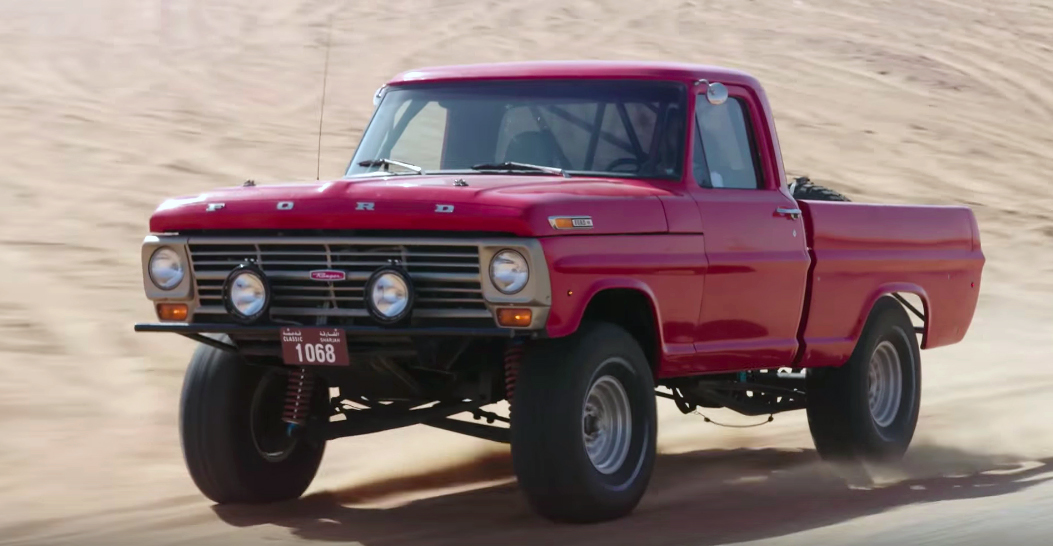 The Big Muscle crowd at DRIVE recently went to Dubai to explore the moneyed, no-limits car culture there. And despite all the Lamborghinis and the Bugattis that clog up the streets, a few still hold true to the powerful international allure of American muscle.
Like this 1968 Mustang that would do Frank Bullitt proud. And this old-school Ford truck built for hitting all the off-road jumps.
If it were yellow, it could pass as a Tonka toy. It looks like a Baja prerunner from the 70s, and it thoroughly impresses Mike Musto, who has never driven anything like it. "It can go over anything I can romp over," he says, excitedly.
Think of it as an old-school Raptor, via the Middle East.
Comments