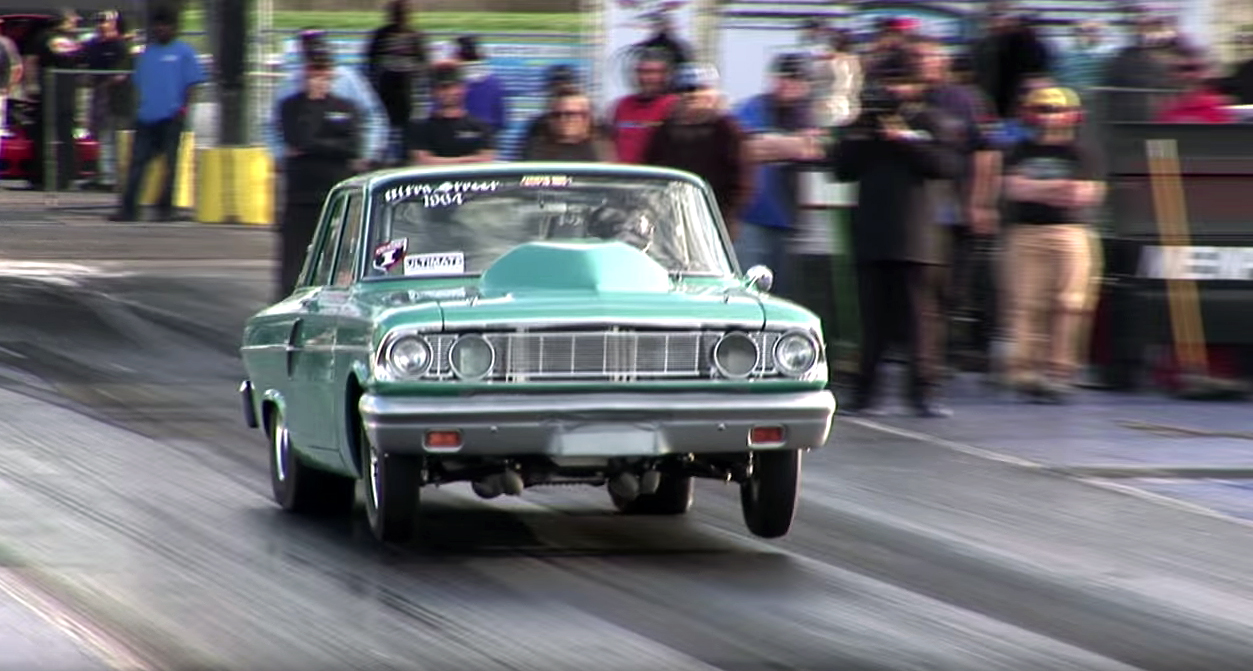 Check out this awesome 1964 Ford Fairlane. With a 585 cubic inch big-block underneath that cool peaked hood bulge, this badass street machine is packin'.
Dominating the Outlaw Street Car Reunion at Memphis Motorsports Park, this Fairlane handles the eighth-mile at nearly 5 seconds dead. Up against a third-gen Camaro, it lifts its front wheels off the line, and its average speed through the finish is 137mph.
And it's all motor, baby—no superchargers, turbos, or nitrous. It definitely puts the "ultra" in Ultra Street Class.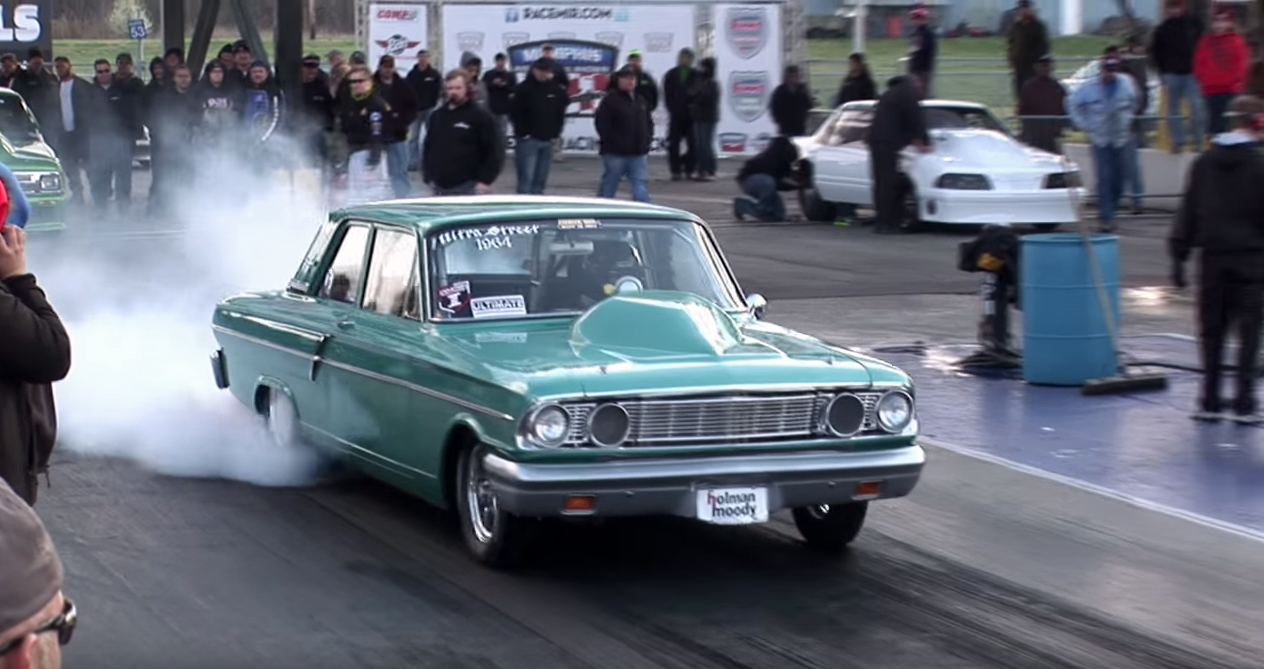 Comments