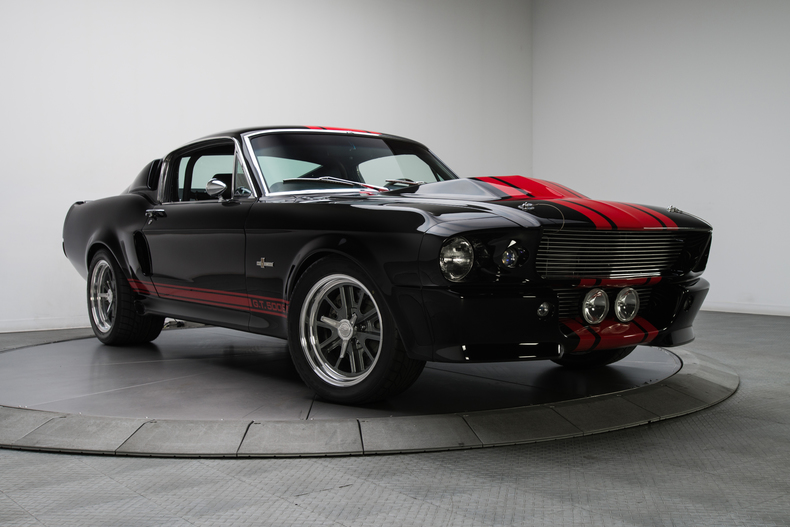 Here's the dream car for a cool quarter mil.
It's rare on rare on rare: this Shelby GT500E Super Snake drove out of the Shelby production facilities as one of 43 continuation examples produced, as authorized by Dallas's Unique Performance. They were supposed to build 75. But they could only eke out 43 before the cold hard hand of financial trouble ended that plan.
So, this is among rarefied air.
From the seller: "Initially, the car was clear of Unique's meltdown, as it had been delivered to its proud owner in 2006. However, that owner, desiring a bit of fine-tuning for his six-figure investment, shipped it back to the company in 2007. And, as the old saying goes, the rest is history. Eventually, after everything on the numbers side got sorted out, the car was sent to Revved Automotive Concepts for completion. And in the summer of 2008, it rolled out of its professional, well-documented build as one of the coolest, fastest, most lust worthy and most exclusive Mustangs on the planet."
With a 482 cu. in. V8, plus a Vortech supercharger, this 1967 Super Snake is a monster. A Tremec 5-speed and Unique Performance suspension with Currie 9-inch rear axle, Torsen LSD, and 3.50 rear end round out the rest of this potent package.
If you've got a minimum of $255,000 to plonk down on this strange, beautiful, and controversial Super Snake, then head on over to RK Motors Charlotte.
Comments