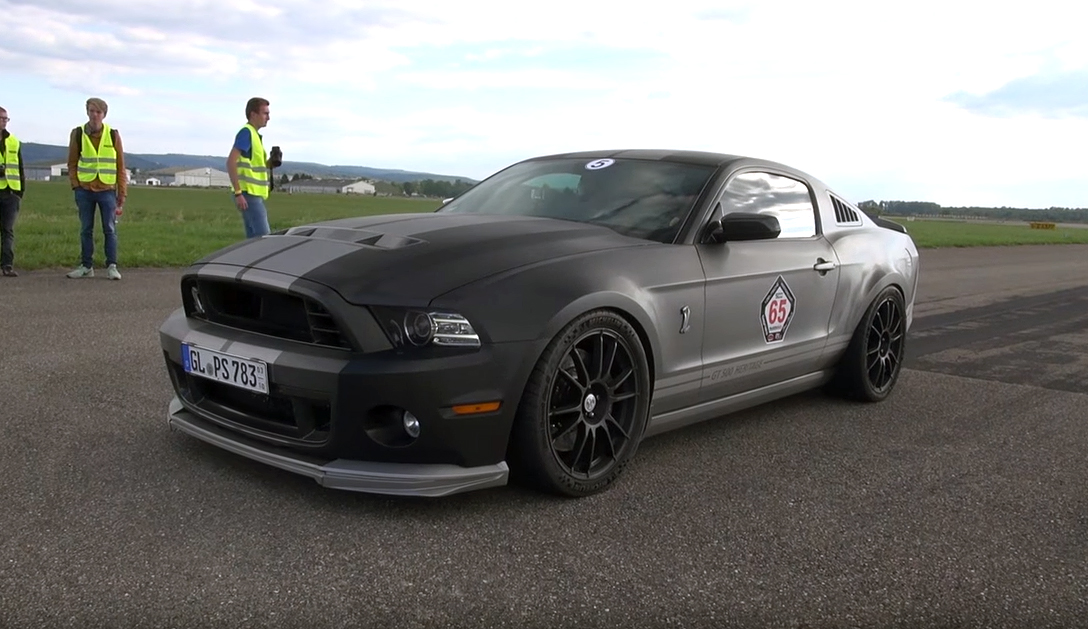 It's not very often that a Shelby GT500 is the underdog. But even with 783 horsepower, or way more than stock. this GT500 runs the risk of being outgunned.
Its competitors are a Nissan GT-R with 950 horsepower, a Mercedes-Benz C63 AMG coupe with 900 horsepower, and a Porsche 911 tuned by famed German tuners 9ff with a massive 1,200 horsepower.
Filmed during the SCC500 Deutsche Meisterschaft Rolling50 1000, these Germans sure take their power seriously. In these series of races the GT500 isn't always victorious, but there's no denying the wicked sound of a supercharged V8. Check it out.
Comments