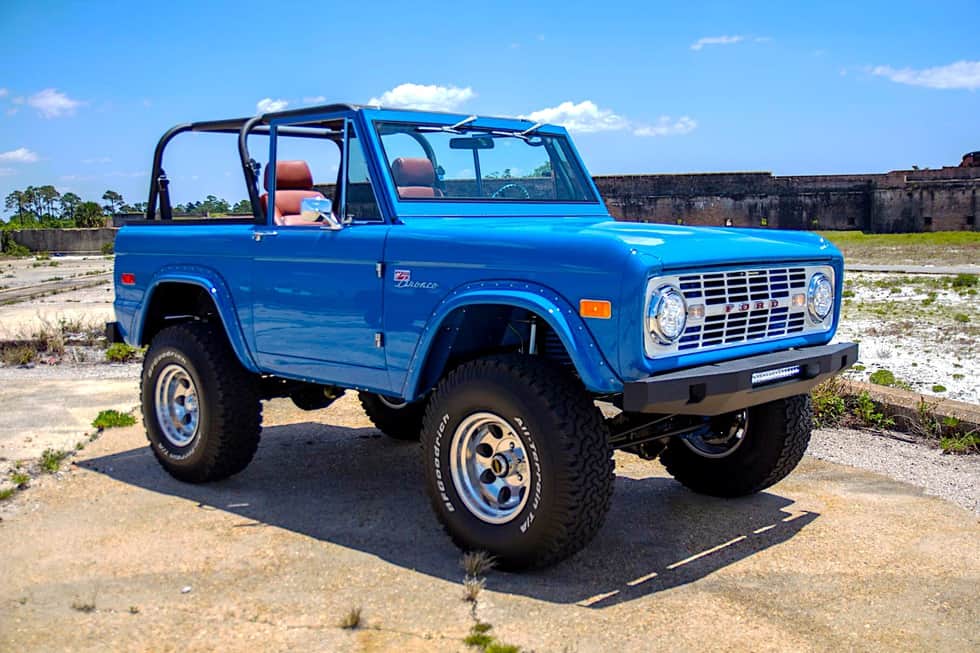 This 1976 Classic Ford Bronco is truly one of a kind. It has been completely customized and updated by Velocity Restorations with the latest and greatest in modern technology. Under the hood you find a 2016 Coyote engine, customized and hand fitted with their own billet aluminum pulleys and accessories. This system is the only one in the world and is offered exclusively by Velocity Restorations.
The mid-70s Bronco also has custom leather seats, hand stitched to perfection, along with raptor-sprayed lining and a custom dashboard and gauges. These seats are comfortable, stylish and most importantly, functional.
This 1976 Vintage Ford Bronco was built entirely by Velocity Restorations, which specializes in Classic Ford Bronco restorations. They have many amazing builds in their 18,000-square-foot facility in Pensacola, Fla., where they custom restore their clients' classic cars 100 percent in house. With 14 employees, Velocity Restorations can personally craft a project correctly and with precise.
They have a quality-controlled environment that is unmatched by other shops. And their attention to detail is superb. Every characteristic on this classic Bronco, down to the most minute detail, was handpicked and custom fit by Velocity Restorations before final assembly.
The shocks installed on this 1976 Bronco are custom valved for the weight of the truck, the consumer's use of the vehicle and the ride height. And the sky blue paint job just sparkles and shines. Velocity Restorations doesn't miss a beat when it comes to providing show-stopping classics. The finesse and talent is just phenomenal.
This 1976 Ford Bronco offered by Velocity Restorations has a unique style and excellence performance. The collector's market for these vehicles is on the rise, and this restored classic first generation Bronco will be the talk of the town among Ford enthusiasts.
For more information about Velocity Restorations and this 1976 Bronco they have for sale, give them a call at 850-434-6769 or visit velocityrestorations.com and tell them CoolFords sent you!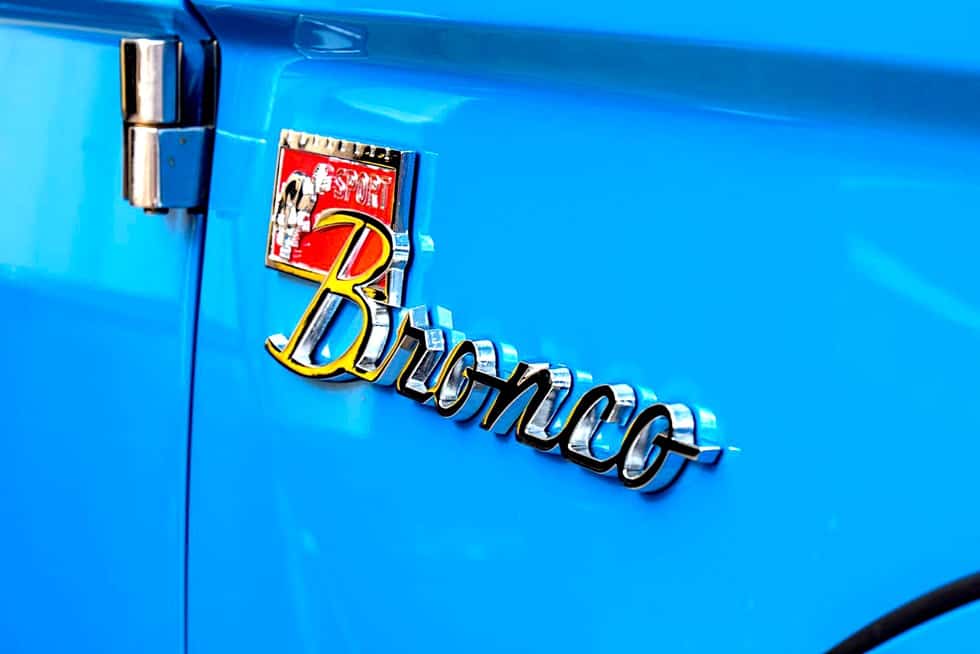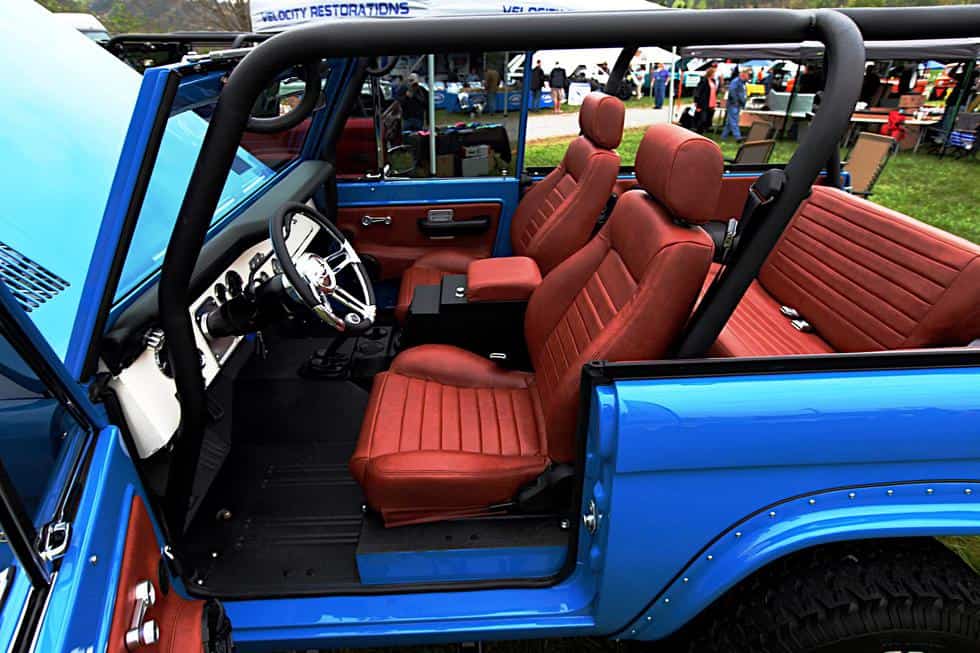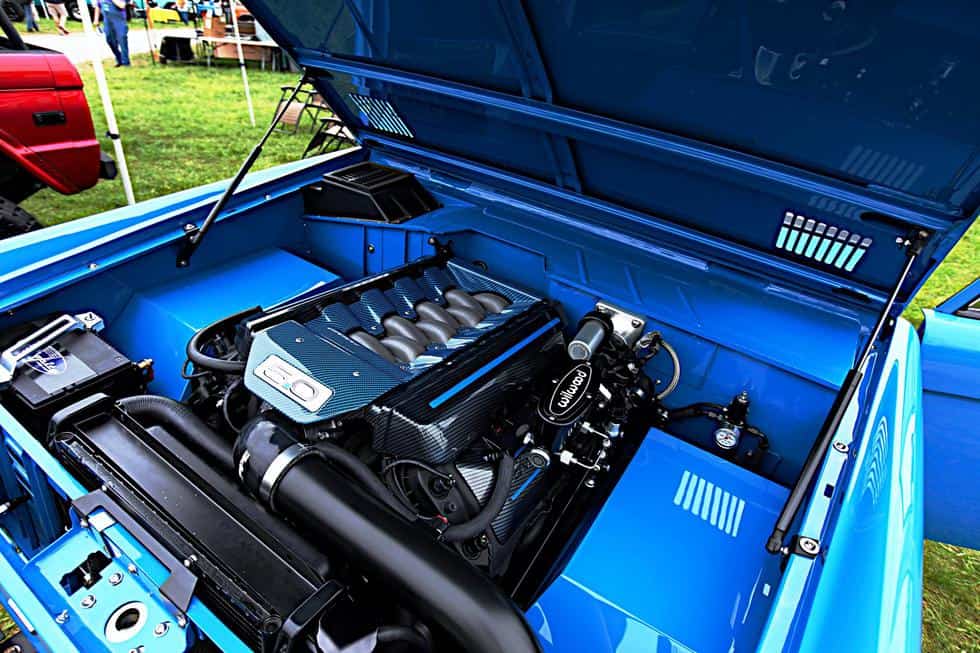 Comments