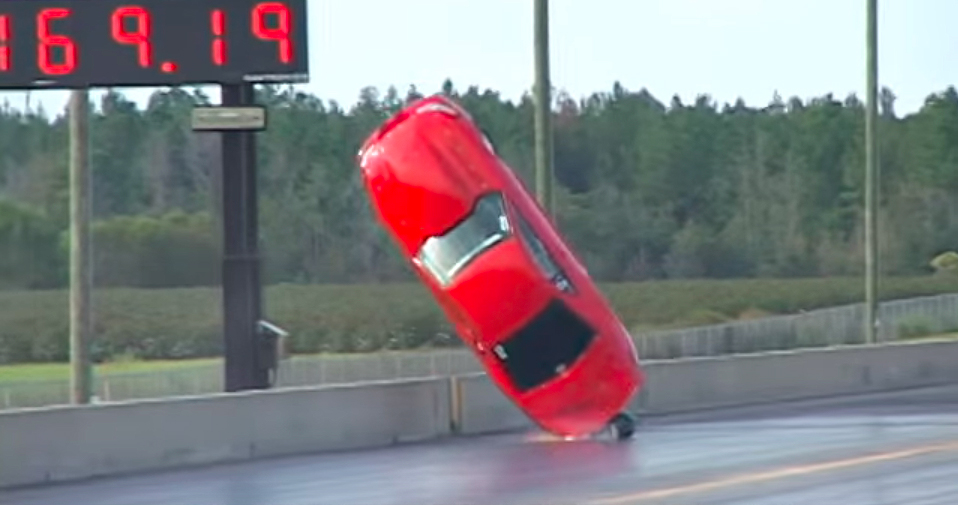 How much horsepower is too much? Probably when you go airborne without the benefit of wings or rotors.
This 3,000-horsepower New Edge Mustang packs twin turbos and a hell of a mean burnout. As it squares off against another red Mustang of the same vintage, it pops a wheelie as the power rolls on—and it stays up all the way to its dramatic finish.
Hell, it's got enough power to bounce on the ground and go up again, and this time it stays up.
And then it's gone, flipped over the fence.
The Mustang is ruined, but the driver was reportedly "shaken up but uninjured," according to URBAN HILLBILLY VIDEOS. Like we always say when these crashes happen: a good set of wheelie bars can always reign in the power.
Comments