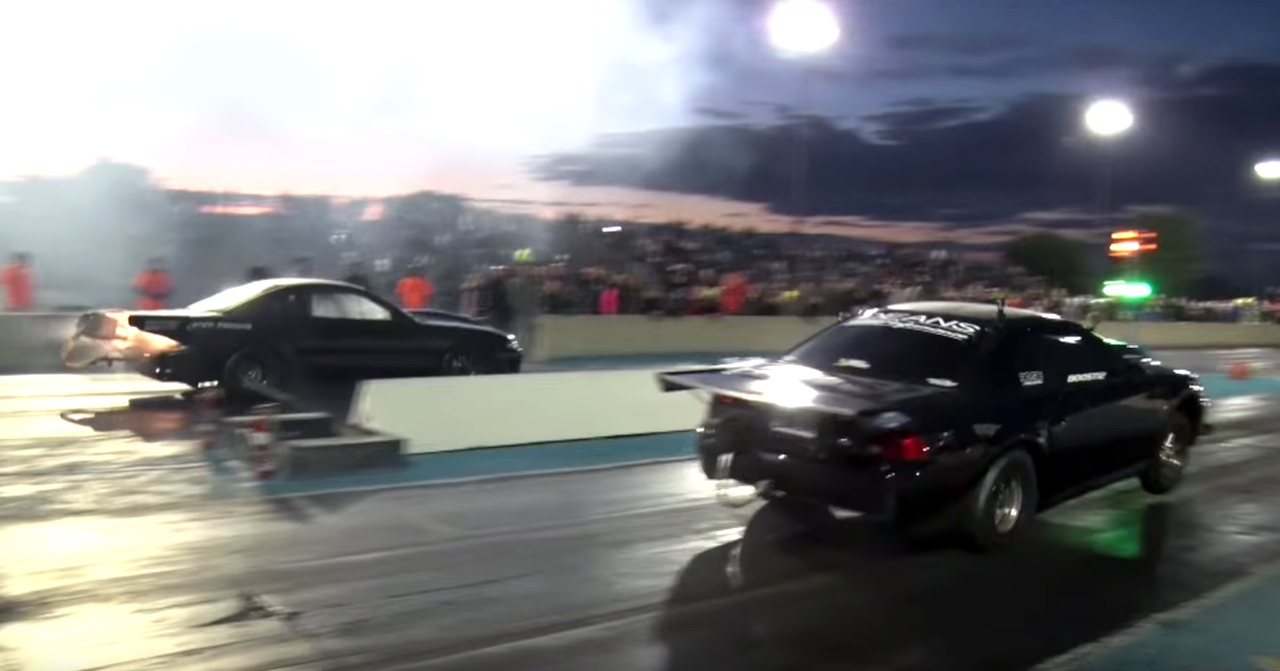 This 2,500-horsepower screaming Mustang is earning its owner some decent cash. Up against nineteen cars, each with a $400 buy-in, all gunning for a $10,000 victory, this Mustang known as "The Fugitive" emerges victorious.
With a 540 cu. in. big block, that's fed by twin 88mm turbochargers up front, this SN95 Mustang is a gnarly grudge car. No prep, no testing, and still it conquers all it faces.
In the end, it earned its owner a cool $9,300 at King of the Streets 12. Watch it rip against an endless onslaught of Fox-Body Mustangs, all formidable opponents themselves.
Comments